The Impact of Energy Price Inflation
With the UK energy regulator Ofgem raising the energy price cap, consumers are now faced with an approximate 54% increase in the domestic price of gas.  How has this situation come about, and what does the increased price mean for both the cost-of-living crisis and inflation? For our Monday Interview, we asked Urvish Patel to explain what this means for the economy.

Post Date

Reading Time
7 min read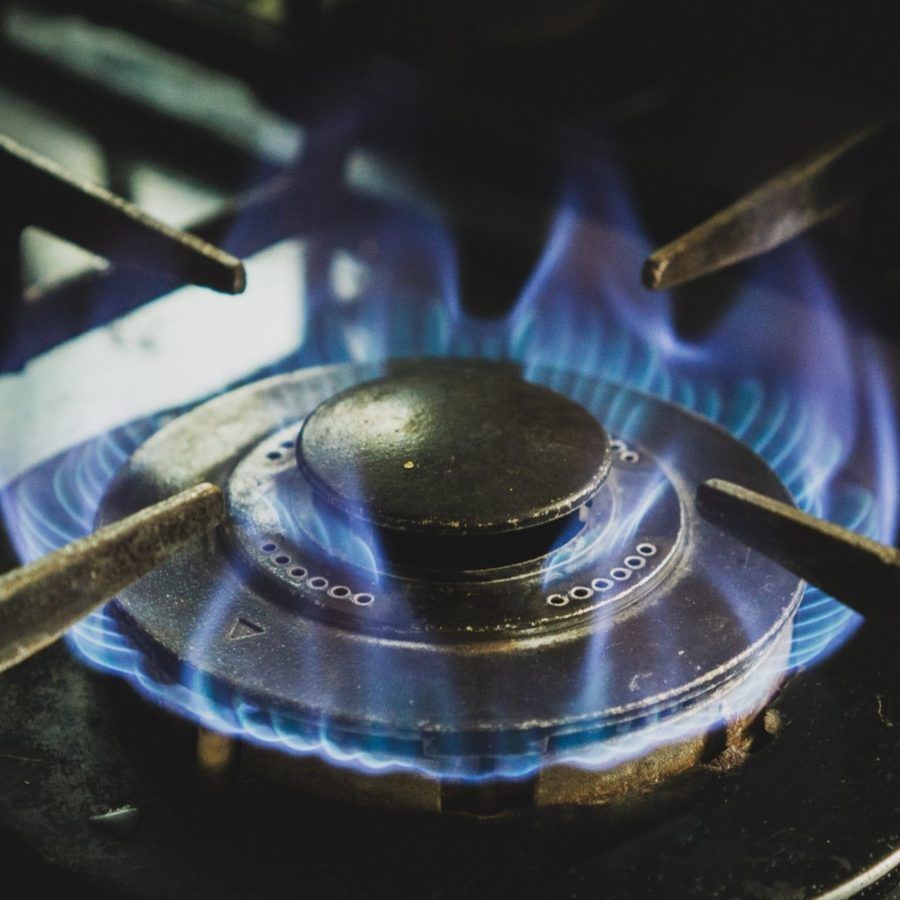 Why is there so much pressure on natural gas prices and what is the role of Ofgem?
Natural gas wholesale prices have surged over the past year because of imbalances resulting from excess demand for energy. This has affected Europe and Asia most, with natural gas prices there about ten times those in the US at the end of 2021. In Europe, stocks were low at the start of 2021 partly due to a long, cold winter but also a low supply of renewable energy that switched demand to gas. Higher demand from Asia's manufacturing sector, and geopolitical factors such as Germany suspending the licencing of the Nord Stream 2 pipeline bringing gas to Europe from Russia, caused energy prices to surge. More recent tensions between NATO and Russia have roiled natural gas futures markets in Europe and the UK. In the UK, the price of gas to UK households increased by 17.1 per cent in October 2021, taking the price back to pre-pandemic levels.
Ofgem — The Office of Gas and Electricity Markets — is the UK's energy regulator. Its role is to protect domestic energy consumers, particularly the most vulnerable, by ensuring they are treated fairly. One way Ofgem does this is through the energy price cap which affects individuals on default energy tariffs who have not switched to a fixed-term deal, or on the standard variable green energy tariff. The energy price cap also affects those who are on a price capped tariff because they have switched to a new supplier as their previous supplier stopped trading. The energy price cap is updated twice a year in April and October and tracks wholesale energy and other costs. The cap effectively acts as a ceiling on the per unit energy price, though customers' final energy bill is affected by usage.
How important is the surge in energy prices to UK inflation?
The UK is a net importer of gas — importing approximately 60 per cent of its natural gas needs — mostly from Norway, with only a little from Russia. Compared with other European countries, it has very little gas storage capacity, making it more vulnerable to supply interruptions. Gas currently has a weight of 1.2 per cent in the consumer price index. This is near the bottom of the range we have seen for gas prices over the last three or four decades, with the highest weight being 3.2 per cent in 2012, and the lowest 1.1 per cent in 2001 and 2004. The wide range for the weights of gas in the CPI reflects it having a very volatile price.
In December 2021 the headline CPI inflation increased by 5.4 per cent compared with a year ago, with gas, electricity, and domestic heating fuels (kerosene) accounting for 0.75 percentage points of the increase. Gas more specifically contributed 0.34 percentage points to the rise in the headline CPI index. Meanwhile, petrol and diesel collectively contributed 0.72 percentage points to the headline figure. In December alone, gas prices were 28.1 per cent higher than a year earlier and 8.4 per cent above December 2019 levels, while domestic heating fuels were 52.2 per cent higher than December 2020. In real terms, the price of gas was 14 per cent below the 2015 base year and 20 per cent below the peak of the real gas price in 2014. Thus, a 50 per cent rise in gas prices would take them into uncharted territory in real as well as nominal terms.
The surge in gas prices is feeding into a rapid increase in the cost of living that reduces households' purchasing power at a time when real income growth is being eroded by higher inflation — set to hit 7% in 2022 Q2 — and a scheduled rise in payroll taxes. Furthermore, the second-round effects from higher nominal wages would intensify cost pressures for firms and may impact investments. There are also distributional impacts to consider, particularly on lower income households which spend a greater proportion of their budgets on energy. Therefore, both the UK government and Bank of England face pressures to temper the effects of the price rises. The Bank faces a dilemma between hiking rates too quickly to tame inflation but at the cost of a recession, worrying at a time when UK GDP growth is forecast by NIESR to slow considerably to 1.3 per cent next year. Or, exercising a gradualist approach which risks worsening the trade-off between lower growth and higher inflation, and de-anchoring inflation expectations if they act too slowly.
How long will pressure on household gas prices last?
Ofgem has announced a rise in the domestic price of gas of 54% in April. The upward pressure on household gas prices is expected to ease by 2023, as is reflected in the futures prices. Gas prices should decline from their recent highs once the winter in Europe and Northern Asia comes to an end, as this will alleviate pressure on gas demand and thus gas prices in Europe and the UK. However, this seasonal dip in gas prices probably will not last as prices are likely to rise again as we move towards the end of 2022. UK natural gas futures prices are higher for delivery in 2022 Q4 than in April 2022, and so gas supplies will need replenishing. Factors which will keep gas prices elevated are a lack of additional Russian supplies, the Nord Stream 2 pipeline delayed until 2022 Q3, and low flows through the Yamal-Europe pipeline — which transports gas from Russia to Belarus, Poland, and Germany.
Despite the UK's natural gas futures prices being higher for delivery in 2022 Q4, the market prices in significantly lower levels by summer 2023, at around 40 per cent lower than April 2022 at time of writing. Therefore, considering the temporary nature of the increases in the price of gas, the arguments for damping the contemplated price increases near term would be strengthened because it would avoid a cycling in inflation (see Box C: Gas prices and price controls in the UK Economic Outlook – Winter 2022).
What has the Chancellor announced and what do you think of his policies on energy prices?
On 3rd February 2022, The Chancellor of the Exchequer announced a package of measures worth £9 billion to reduce the impact of higher gas prices on UK households. First, in April a £150 Council Tax rebate to households in Bands A to D (80 per cent of UK households) which does not need to be repaid. Second, an upfront discount of £200 on energy bills which will be directly applied by energy suppliers in October and paid for by the government. However, the government will recoup the costs by adding equal £40 instalments to household bills over the following five years.
The policies announced are welcome but a total rebate of up to £350 falls short of what is necessary. The Chancellor's decision to add £40 to household energy bills over the next five years is a rather strategic move, as people will not notice the additional instalments in their bills because the future price of gas is expected to fall.  Additionally, if extremely poor households facing destitution are already getting a rebate on their Council Tax, then they are effectively not paying any Council Tax and so the £150 payment provided by the Chancellor will not yield any additional benefits to these households.  On average, for households with a total income of £30,000 per annum, the rise in National Insurance Contributions and the freezing of income tax thresholds will cost £600 and higher energy bills will amount to £700. Taken together, and accounting for the £350 rebate provided by the government, will still leave households on average some £1,000 per annum worse off (See Chapter 2 of the UK Economic Outlook – Winter 2022).
Watch our Winter Economic Forum for more analysis on the UK Economy