Safeguarding the Safeguards – more Support Needed, But How?
In this week's Monday interview, our Deputy Director for Public Policy, Adrian Pabst, interviews NIESR Principal Economist Lucy Stokes and Principal Social Researcher Johnny Runge about our recent evaluation of a programme designed to support safeguarding staff in schools.

Post Date

Reading Time
6 min read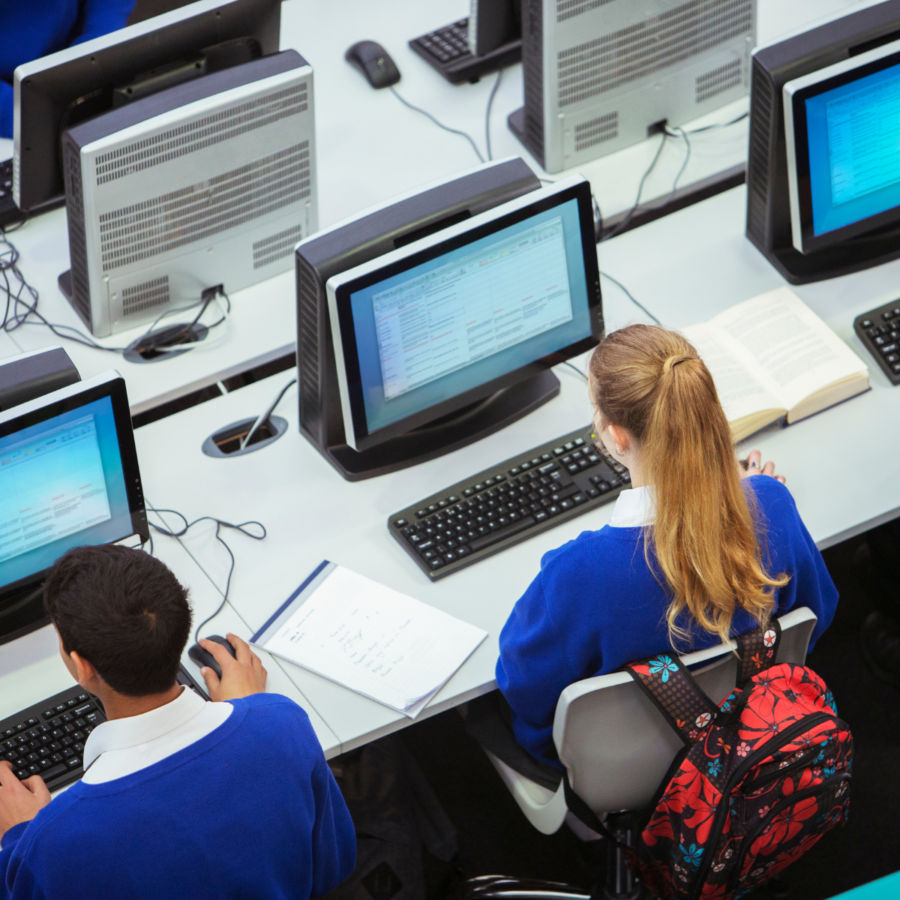 Can you describe what the programme was about? Why was it needed?
We all know that schools are a place for learning and education, but it is important to remember that schools also play a much broader role in children and young people's lives. As an example, schools have legal duties to promote the welfare of children and protect them from harm. Teachers and other school staff are well-placed to spot potential concerns early on, and identify the children and families who may require help.
While all staff have a responsibility for safeguarding, schools are required to have a Designated Safeguarding Lead (DSL), who holds lead responsibility for safeguarding and child protection. While DSLs receive specific and regular safeguarding training, the DSL role is typically undertaken in addition to teaching or other responsibilities. The role can involve making difficult decisions about vulnerable children in complex circumstances, and can be stressful for DSLs, as has previously been highlighted here.
These concerns inspired the creation of a programme, originally developed by Bolton Council, to provide regular supervision sessions for DSLs, delivered by an experienced social worker. Through approximately monthly sessions, the supervision aims to better support the DSLs in their role and provide a space for reflection on safeguarding concerns. One of the aims was to improve DSLs' confidence and knowledge in the role, and reduce stress and anxiety.
Another, more specific, aim of the programme was to improve the appropriateness and quality of contacts made by schools to children's social care. As is the case for schools, pressures on social care services continue to increase. Improving the appropriateness and quality of contacts made by schools can potentially help to ensure that social care resources are focused on addressing those cases where further action by children's social care is most needed.
The programme has the potential therefore to bring benefits for DSLs and schools, as well as for children's social care services, and ultimately, for the children and families they serve.
How did we evaluate the programme?
We actually evaluated not just one but four similar programmes. They all tried out slightly different ways of implementation, across different types of settings and local authorities. The primary school programme involved individual supervision with DSLs. Two secondary school programmes tested individual and group supervision, respectively. The last programme had a specific focus on identifying and responding to issues relating to child sexual abuse including through providing additional training.
All four programmes were evaluated through randomised controlled trials (RCTs), which is considered to be the best way of identifying whether an intervention has a causal impact on the outcomes that we care about. In total 2,435 schools across 29 local authorities were randomly assigned to either receive supervision sessions ('treatment'), or continue with their support-as-usual ('control').
In what is called the 'impact evaluation', we then compared the outcomes (such as DSL wellbeing and "appropriateness" of contacts) between the 'treatment' and 'control' schools. At the same time, we also conducted an 'implementation and process evaluation', where we interviewed almost 300 DSLs and other school safeguarding staff as well as all social workers involved in the programmes, to hear more about their experiences, and whether they thought the programme had been useful.
What was the result of the evaluation? Were the programmes effective?
Overall, our findings from the impact evaluation do not provide evidence to suggest that the programmes affected the intended outcomes, such as the appropriateness of contacts and DSL wellbeing. For instance, the results show that schools assigned to receive the supervision did not see a statistically significant difference in the proportion of pupils for whom 'inappropriate contacts' were made, compared with schools that did not receive the supervision. "Inappropriate" contacts are measured in the evaluation as those contacts which do not result in further action by children's social care, and it is important to acknowledge that this is an imperfect measure.
However, the implementation and process evaluation suggests that the biggest improvements were not to practices around contacts and referrals, but to the confidence of DSLs, collaborative working within school safeguarding teams, and in bridging the gap between schools and children's social care. These outcomes were typically seen as very important by DSLs, leading them to consider the intervention as a success. Across all trials, more than 85% of surveyed DSLs stated they would sign up for any future versions of the programme, and recommended other schools to do so.
So where does this leave us? What should be done going forward?
Talking to almost 300 DSLs during the past year has been incredibly interesting and enlightening. DSLs are often teachers who have become senior leaders, and then become responsible for safeguarding, often alongside their other responsibilities. The job involves a lot of responsibility that can weigh heavily on many DSLs. They describe their role as emotionally challenging, demanding, frustrating, but also rewarding as they make a positive impact on the lives of children and families. The role is often described as isolating and lonely. Overall, our findings strongly suggest that many DSLs need additional support, for their wellbeing and confidence, and to provide reassurance and advice. Our evaluation findings give some cautious grounds for optimism that the supervision model is effective in providing support of this nature, and in helping to strengthen the relationships between education and social care. However, some of these 'softer impacts' would need to be more rigorously tested before making more definitive claims.
Choices about whether to take the programme forward ultimately also depend on the objectives and motivations of decision-makers. If the aim is specifically to reduce the number of inappropriate contacts and referrals, our evaluation shows this programme, in its current form, is unlikely to be effective. In fact, the evaluation suggests that this may be a tricky outcome to target with any intervention. Many of the DSLs interviewed felt quite confident in their approaches to contacts and referrals, and explained that most are accepted by children social care.
There was also some resistance towards this intended outcome among some DSLs. For instance, some said they sometimes chose to contact social care even if they did not believe a case met social care thresholds. This was partly driven by frustrations about thresholds increasing over time, which led DSLs to log concerns about cases that may escalate in the future. The supervision sessions had not necessarily changed those practices. Finally, regardless of what the stated programme aims were, DSLs themselves did not typically see contacts and referrals as the main element of the programme, they simply saw the supervision as a great opportunity to learn from the perspectives of a social worker, which they felt had positive impacts on their wellbeing and confidence.
Notes:
This interview is based on findings from four evaluations, funded by the Department for Education, England, via What Works for Children's Social Care. The reports can be found here.
The reports are co-authored by NIESR researchers Lucy Stokes, Johnny Runge, Jasmin Rostron, Richard Dorsett, Janine Boshoff, Larissa da Silva Marioni, Ekaterina Aleynikova, Katharine Stockland, Cecilia Zuniga-Montanez, Max Harvey and Chiara Manzoni.