What are the Prospects for 'Levelling Up'?
As Britain faces another year of flatlining economic and productivity growth, will London and the metropolitan parts of the South East power head of the rest or will other parts catch up? Our Deputy Director Prof Adrian Pabst spoke with Prof Arnab Bhattacharjee, NIESR's Research Lead for Regional Modelling and Microsimulation. Together with other researchers, Arnab has recently published an Institute Discussion Paper on NiReMS, NIESR's regional model used in Chapter 2 of the quarterly UK Economic Outlook to assess the economic evolution of the three devolved nations and the English regions.

Post Date

Reading Time
5 min read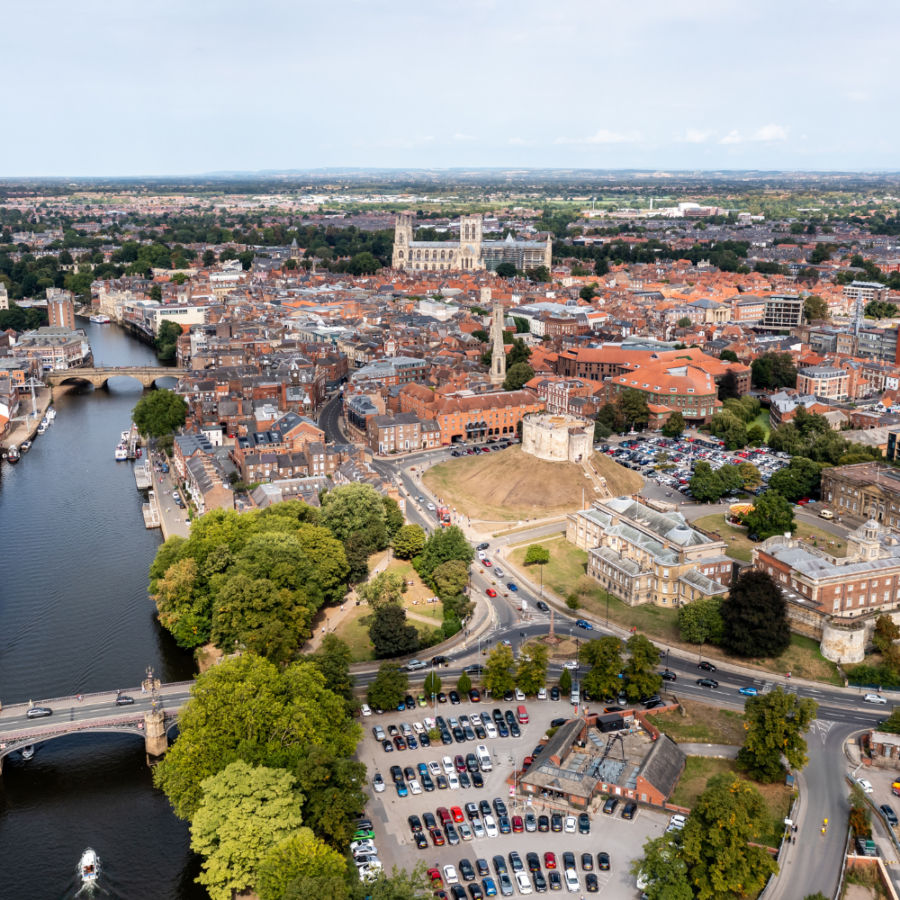 What is NiReMS? 
Geographically as well as in terms of income and wealth, Britain is one of the most unequal countries in the G8. Successive shocks, like the Global Financial Crisis of 2008-09, Covid-19, Brexit and the current cost-of-living crisis have affected the UK population unevenly, exacerbating entrenched inequalities and vulnerabilities already existing within the UK society, sectors and regions. This pushed approximately 500,000 more households into destitution and millions more into debt, besides insecure jobs and low pay.
In recent years, different shocks have restricted labour mobility (e.g. Covid-related lockdowns and working from home) and trade, particularly supply chains disrupted as a result of Brexit or trade wars between the US and China or Russia's invasion of Ukraine. This has not just affected the traditional channels through which economic shocks spill over from one region to another. It also requires developing new ways of measuring the impact of shocks and evaluating policy responses aimed at mitigating inequalities.
Spurred by the need to understand these forces that affect people's lives, NIESR has developed an innovative regional model called NiReMS (National Institute Regional Economic Modelling System). This model currently produces projections for the 12 NUTS1 Government Office Regions in the UK, comprising the 9 English regions and 3 devolved nations (Wales, Scotland and Northern Ireland). Moving towards greater spatial granularity, we are planning to extend the model to major city-regions.
With the objective of understanding heterogenous opportunities, living conditions and life experiences within each region, NiReMS was integrated with LINDA (Lifetime Income Distribution Analysis) – NIESR's dynamic microsimulation model. This integration takes NIESR's representative agent macroeconometric model NIGEM first to the regional level and then towards a heterogenous agent setting that tracks individual and household level lived experiences in their fullest social, demographic, economic and political diversity. In turn, this allows us to understand deprivation, destitution and extreme economic stress at a very granular level.
Our findings have been regularly published in NIESR's UK Economic Outlook, as well as policy focused inputs to the Trussell Trust (UK's largest foodbank network), and submissions to various parliamentary evidence sessions at Westminster, the devolved governments and regulatory bodies like the Office for Budget Responsibility. They have emerged as an important component of the economic evidence base, supporting policy at both the national and regional levels.
How are regions and households modelled in NiReMS?
Regions of the UK, like other countries, are connected to each other through an intricate social, economic and political system. NiReMS models these connections in two ways. First, global shocks hitting the UK economy as a whole affect different regions to varying degrees, depending on their relative importance to the national economy and resilience to shocks. The impacts of global shocks are modelled using a factor model, where aggregate (global) shocks have heterogenous regional effects reflecting the responsiveness of each specific region. This way, regional aggregates are tied in with national aggregates and their projections as given by the NIESR's global macroeconomic model NiGEM.
Second, each region is also hit by local shocks due to localised events, such as flooding, strikes, local elections, job creation and layoffs, etc. The effects of these local shocks permeate to other regions through spillovers. Several economic mechanisms drive these local spillovers, such as inter-regional trade, shared technologies (or knowledge spillovers), and mobility of factor inputs to production (mainly labour and capital). These localised effects are modelled using an inter-regional (spatial) model.
The model is populated with four measures of the regional economies: income/output, consumption, wages and employment. The above connections determine how the dynamics of regional economies evolve over time. In addition, there are two equilibrium relationships that determine how the four variables are tied to each other in the long run. First, consumption is tied in with income, whereby growth rates in both converge in the long run. Second, in equilibrium, wages are connected to labour productivity, that is output per worker.
Finally, the regional wage distribution and the employment potential are applied to a representative sample of households from each region, drawn by random sampling from the UK Wealth and Assets Survey data. This enables the model to study life trajectories of individuals and households, differentiated by wealth, income, education, gender, ethnicity and so on. Such an approach provides a clear understanding of heterogenous life experiences and outcomes for the population as a whole and populations within each region. Current model development is documented in a recent NIESR Discussion Paper.
Where is NiReMS going next?
So far, NiReMS has been used mainly to document the impact of global shocks by regions and households over the short to medium run. While this is useful and novel, our planned future developments are even more ambitious. Drawing upon a Nuffield Foundation grant, we are now creating a regional dashboard documenting social and economic conditions and distributions of population cohorts at the finest possible granular scale. This database will be updated continuously as new information emerges. In turn, our dashboard will form the basis for constructing a Regional Regeneration Index. This index will track progress on "levelling up" – a key national policy priority and major election promise – at an annual frequency.
Together, using approaches from multi-regional input-output (MRIO) modelling, we will take NiReMS to a much more granular level. This is currently planned at the city-region level and further at NUTS2 and travel-to-work area levels. In order to facilitate such further developments, a new Regional Economics and Distributional Analysis (REDA) unit has been created within NIESR, and we will apply for more external research funding to advance the work.