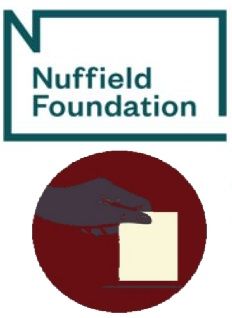 We will draw on NIESR's latest UK forecast, GDP and Wage Tracker, inflation analysis, and Business Conditions Forum to develop a briefing on the current state of the economy. We will look at the causes of slow growth and the need for supply side reforms.
---
The fiscal and macroeconomic impact of political parties' proposed policies
The main political parties have meticulously set out costings of their spending plans for the next Parliament and how they would finance them if elected.  This briefing focuses on:
The fiscal rules adopted by the political parties.
The underlying fiscal position and how it has changed since the last Office for Budget Responsibility (OBR) forecast was published in March.
The fiscal outlook on the basis of each of the political parties' plans.
The credibility of the fiscal plans.
Read our briefing "Where is the money coming from?" accompanied by:
The election campaign has focussed on the tax and spending plans of the main political parties, this brief outlines:
The case for fiscal rules as part of the country's strategy of macroeconomic management.
The need for comprehensive reform of the process of setting fiscal policy.
Read "The Fiscal Rules" briefing
---
The economic and fiscal Impact of Brexit​
Brexit dominates political debate and divides opinion.  The main political parties have different positions on this issue, ranging from cancelling Brexit (Liberal Democrats) to seeking a 'clean-break' (Brexit Party). The Prime Minster wants to 'get Brexit done' on the terms of the deal negotiated with the EU.  This briefing focuses on: 
The economic impact that the decision to leave the European Union (EU) in the 2016 referendum has had so far
The economic impact of different types of Brexit in the short and long run
The fiscal implications of Brexit 
---
Assessment of Monetary and Fiscal Policy Frameworks
This briefing will look how the collapse of the system of rules governing government tax and spending has to led to fiscal disarray at a crucial time for the economy. It will analyse the changes that have brought us to this point and contrast that with the success of a clear and consistent monetary policy framework. We will suggest reforms that the incoming government should implement.
---
The Macroeconomics of Parties' Tax and Spending Plans
Most economic analyses of parties' tax and spending promises treat the government's budget like that of a household, ignoring the impact of proposed policies on the economy.  This briefing aims to fill this gap by providing a macroeconomic assessment of announced fiscal policies. It focuses on:
The impact of the parties' tax and spending plans on economic output and consumer prices
The combined impact of parties' Brexit policies and tax and spending plans on the economy.
How monetary policy is likely to respond to prevent inflation rising above target.
A discussion of economic policies beyond tax and spending and their effect on the economy.