Joint Round Table: How will the proposed new immigration policies affect food and drink manufacturing?
Tuesday, 13 August, 2019
15:00 to 17:30

NIESR

Event Type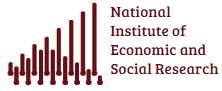 The Government is currently in the midst of its year-long engagement period on future immigration policy. The Immigration White Paper was published in December and includes proposals that will significantly change how immigration will function for workers at all skill levels.
If introduced in its current form, food and drink manufacturers could face a number of recruitment challenges. Whilst recruiting skilled roles from outside of the EU would become easier, the end of freedom of movement will make recruiting for skilled roles from the EU more difficult. There is also little scope for immigration for entry-level roles in the longer term which could lead to labour shortages, despite the efforts of the sector to recruit and train more domestic workers.
The NIESR and FDF round table will held be at NIESR's 2 Dean Trench Street office in Westminster. The event is intended for employers and representative organisations in the food and drink sector as well as policy makers from across Whitehall. A series of industry experts will give an overview of the immigration policy proposals and implications for the sector. In the discussion that will follow, discussion participants will be able to consider, and feedback on, what the proposals could mean for their business.
Following the event, NIESR will produce a short paper summarising views and recommendations for the shaping of new immigration policy. To ensure a free and frank discussion, no employers or other participants will be identified in the paper.
Please note this event is by invitation only and places are limited.
Provisional programme
4.00 – 4.15pm
ARRIVAL AND OPENING REMARKS
4.15 – 4.45pm
PART 1: EU IMMIGRATION IN THE FOOD AND DRINK INDUSTRY
• Heather Rolfe, NIESR: Welcome and Introduction
• Mark Harrison, Policy Manager, FDF: A view on immigration policy from the food and drink sector
• Angela Coleshill, Competitiveness Director, FDF: The wider workforce challenges faced by the UK Food Chain
• Annabel Mace, Partner and UK Business Immigration Lead, Squire Patton Boggs: Implications of new policy for businesses and the Home Office
4.45 – 6.00pm
PART 2: ROUNDTABLE DISCUSSION
• What has been the impact of preparations for Brexit on recruitment and retention?
• Which areas of the business and sections of the workforce will be most affected?
• Do the immigration proposals present any new opportunities for the sector?
• What are the opportunities for increasing levels of recruitment from within the UK?
• What alternative policies might work better for the sector?
FOLLOWED BY WINE AND NIBBLES