The Productivity Puzzle – Professor Jagjit Chadha
Thursday, 21 September, 2017
17:00 to 18:00

Gresham College

Event Type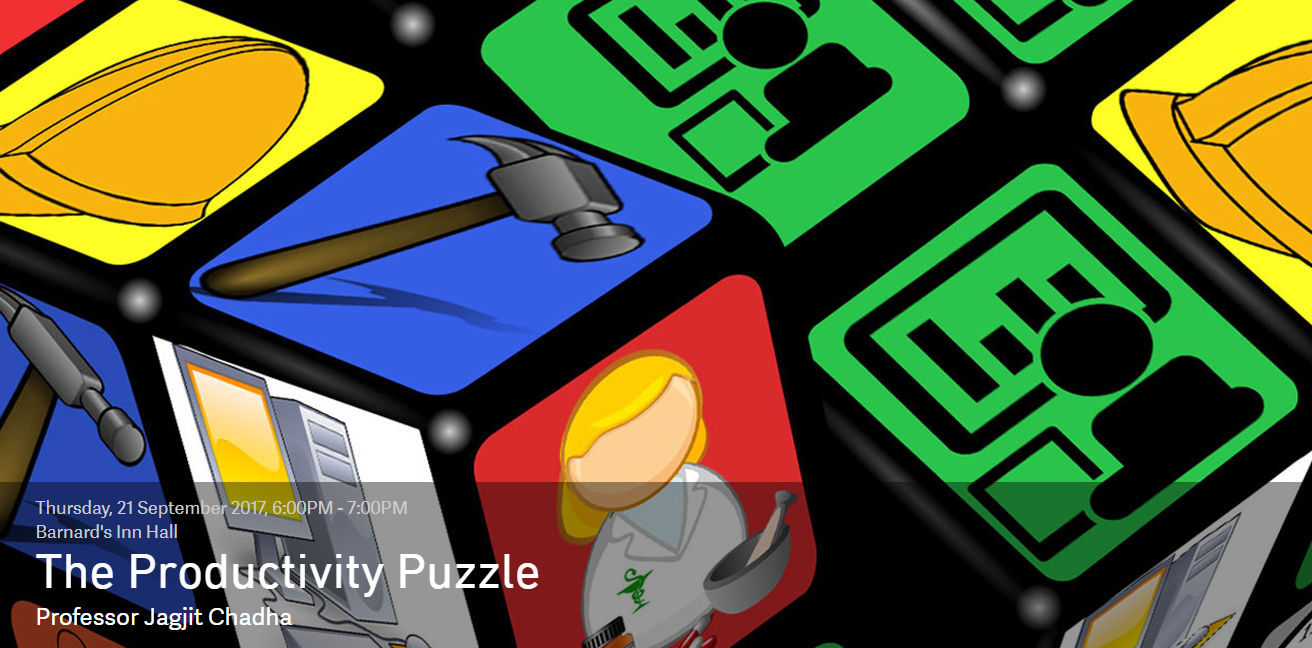 WATCH THE LECTURE HERE
Our Director, Professor Jagjit Chadha, will be giving a lecture at Gresham College on The Productivity Puzzle. 
Productivity growth in the UK economy has lagged behind that of our major trading partners. With little or no growth in labour or total factor productivity, there can be no solution to our economic problems and a return to what we have come to consider as normal times.
We will examine a number of possible explanations ranging from the role of finance to the employment of physical and human capital.
No reservations are required for this lecture. It will be run on a 'first come, first served' basis.
Doors will open 30 minutes before the start of the lecture.
Read more at https://www.gresham.ac.uk/lectures-and-events/the-productivity-puzzle#hb…