UK After Brexit
Thursday, 9 March, 2017
09:30 to 17:30

NIESR

Event Type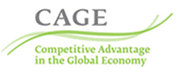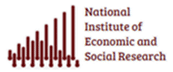 Organized by:
Angus Armstrong, NIESR and Senior Fellow UK in a Changing Europe
Sascha O. Becker, Centre for Competitive Advantage in the Global Economy (CAGE)
This conference was designed to coincide with the UK triggering Article 50 and starting its process to withdraw from the EU. Our aim was to look in greater detail and some of the critical issues that will follow. These include what UK Free Trade Agreements might contain and what will be the negotiating priorities, the economic consequences of no longer being within the legal boundary of the European Court of Justice and what the industrial policy should look like. We closed with a panel session on how economists can most effectively communicate with the public over this period.
Please find the slides for individual presentations (when applicable) by clicking on the author's name. 
Programme:
9.30-9.50am Registration and Coffee
9.50 Welcome: Angus Armstrong and Sascha Becker
10.00 Session 1: "What are UK Free Trade Agreements likely to contain?"
Chair:   Prof Sascha O. Becker, Warwick University and CAGE
10.05 Dr Thomas Sampson, LSE and Centre for Economic Performance
10.20 Prof Jonathan Portes, King's College London & Senior Fellow UK in a Changing Europe
10.35 Prof Nigel Driffield, Warwick Business School 
11.15 Session 2: "What are the priorities in the UK's trade negotiations?"
Chair:   Samuel Lowe, Friends of the Earth 
11.20 Prof Gabriel Felbermayr, University of Munich and IFO, Germany
11.35 Allie Renison, Institute of Directors
11.50 Professor Jim Rollo, Sussex University and Trade Policy Observatory
12.30 Lunch
13.30 Session 3: "What are the implications of withdrawing from the ECJ?"
Chair:  Prof Markus Wagner, Warwick University
13.35  Prof Catherine Barnard, Trinity College, Cambridge & Senior Fellow UK in a Changing Europe
13.50  Dr Holger Hestermeyer, King's College London
14.05  Prof Takis Tridimas, King's College London
14.45 Session 4: "Why do we need an 'industrial strategy' and what should it look like?"
Chair: Rebecca Riley, NIESR and ESCoE
14.50 Prof Richard Jones, Sheffield University and SPERI
15.05 Prof Nick Crafts, Warwick University and CAGE
15.20 Prof David Bell, Stirling University and ESRC Fellow at Centre on Constitutional Change
16.00 Tea break
16.15 Session 5:  "How can economists be more effective in informing the public?"
Chair:  Dr Angus Armstrong, NIESR & Senior Fellow UK in a Changing Europe
Frances Coppola, Coppola Comment
Prof Tony Yates, Birmingham University
Liam Halligan, The Telegraph
Joe Richards, Co-Director & Campaigns Manager, ecnmy.org
17.30 Close