Leading Macroeconomist Paul Mortimer-Lee Joins NIESR

Post Date

News Type

Reading Time
2 min read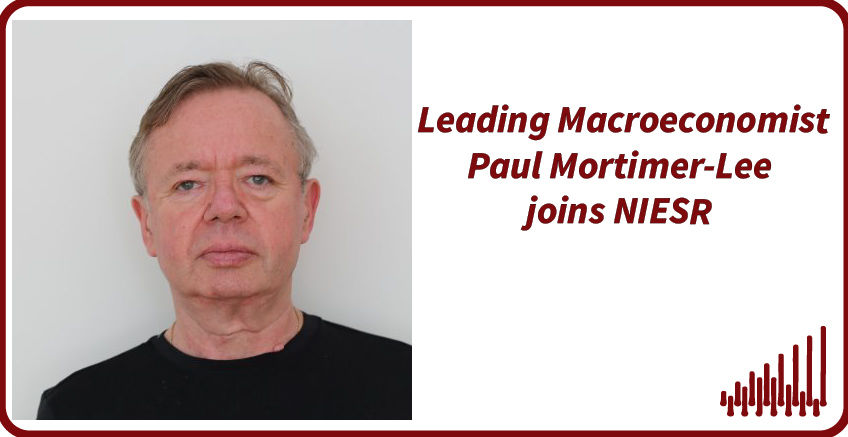 The National Institute of Economic and Social Research is delighted to announce the appointment of Paul Mortimer-Lee as an Interim Deputy Director for Macroeconomics, Modelling and Forecasting.
Paul's career has included roles at the Bank of England, the International Monetary Fund, and as Global Head of Market Economics at BNP Paribas. He has a passion for global economics, monetary policy, and financial and emerging markets.  He has frequently appeared within both print and broadcast media.  In addition to his career within economics, Paul has also founded a small, specialist elementary school for children with learning differences in Kent.  This school now has 50 children and is consistently rated as "Outstanding" by Ofsted.
He will be taking over the reins from Dr Hande Kucuk, who came to the Institute on secondment from the Central Bank of Turkey.
Paul Mortimer-Lee, said:
"I am delighted to be working at an institution of NIESR's standing and reputation with an immensely able staff."
And commenting on the appointment
Professor Jagjit Chadha, Director of NIESR, said
"This is a truly excellent appointment at a time when domestic and global policy will benefit hugely from Paul's insights and drive.  His wealth of central bank and investment bank experience, together with his knowledge and passion for economics, will bring another dimension to our research and support our staff in answering policy questions." 
ENDS
——————————                                                         
Notes for editors:
For further queries or to arrange interviews, please contact the NIESR Press Office: press [at] niesr.ac.uk / +44 (0)20 7654 1954
The National Institute of Economic and Social Research (NIESR) is Britain's longest established independent research institute, founded in 1938 by a group of major social and economic reformers including John Maynard Keynes and William Beveridge. As a charity, it is independent of all party-political interests and receives no core funding from government or other sources. Its aim is to improve the public's understanding of the way that economic and social forces impact on their lives, and the ways in which policy can bring about change. As an organisation it works in collaboration with leading academic institutions, as well as government departments, charitable foundations, international organisations, and the private sector.
Further details of NIESR's activities can be seen on http://www.niesr.ac.uk  or by contacting   enquiries [at] niesr.ac.uk  Switchboard Telephone Number: +44 (0)20 7222 7665