Press Release: Monthly Wage Tracker – Private Sector Pay to Decline Further in Q3 as Employment Falls

Post Date

News Type

Reading Time
2 min read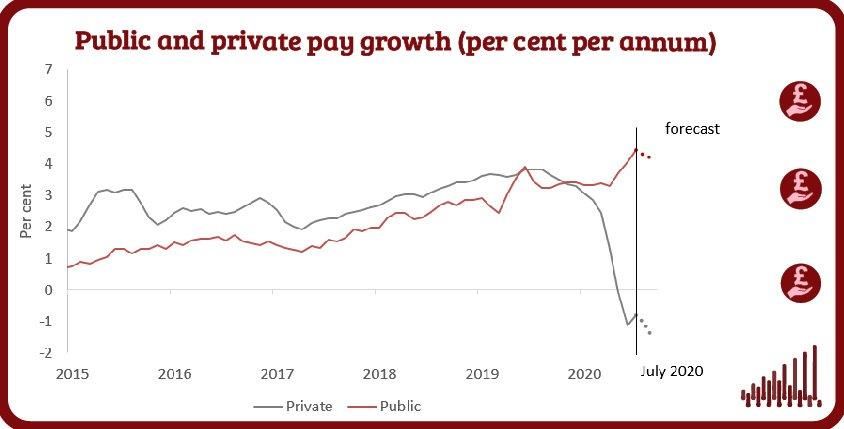 MONTHLY WAGE TRACKER
*FOR IMMEDIATE RELEASE*
Private Sector Pay To Decline Further in Q3 As Employment Falls
Figure 1 – Public and private pay growth (per cent per annum)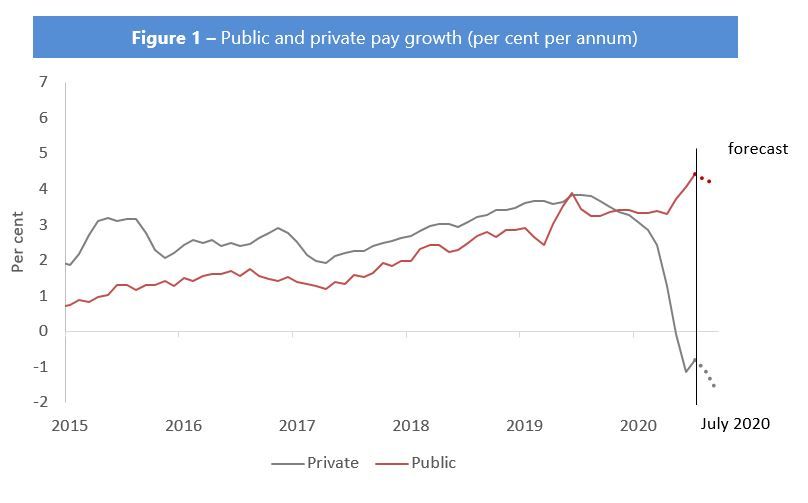 Main points
According to new ONS statistics published this morning, average weekly earnings, including bonuses, declined at an annual rate of 1 per cent in the three months to July, or 1.8 per cent in real terms.
The construction sector was worst hit with pay growth declining by 7.5 per cent while public sector pay growth is at the highest since 2006 at 4.5 per cent.
We forecast August and September earnings to fall compared to July as demand for labour declines consistent with our unemployment forecast of 5.8 per cent for the third quarter. On average, weekly earnings including bonuses would decline by 0.8 per cent in the third quarter compared to a year ago and by 1.6 per cent in real terms.
Cyrille Lenoël, NIESR Senior Economist, said: "The UK labour market is entering a very difficult phase with unemployment going up and wages declining in the private sector. As the effect of the pandemic lingers on, more government support may be required to prevent the long-term scarring from a surge in unemployment."
Please find the full commentary in attachment
——————————————————————-———
For further information please contact the NIESR Press Office the NIESR Press Office press [at] niesr.ac.uk or Luca Pieri on  l.pieri [at] niesr.ac.uk / 07930 544 631
National Institute of Economic and Social Research
2 Dean Trench Street
Smith Square
London, SW1P 3HE
United Kingdom
Switchboard Telephone Number: 020 7222 7665
Website: http://www.niesr.ac.uk