Press Release: NIESR joins the NGFS modelling consortium to design climate change scenarios

Post Date

News Type

Reading Time
3 min read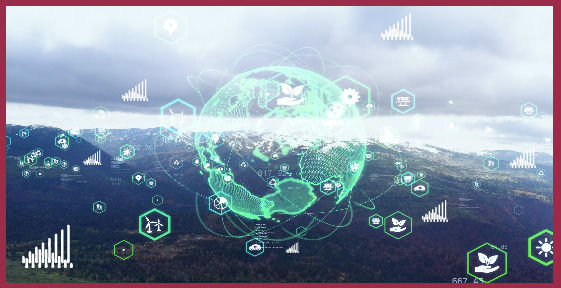 FOR IMMEDIATE RELEASE
The National Institute of Economic and Social Research (NIESR) is proud to announce that its global macroeconomic model NiGEM has been selected to join the modelling consortium working with the Network of Central Banks and Supervisors for Greening the Financial System (NGFS) on scenario design. The NGFS scenarios explore the transition and physical impacts of climate change under varying assumptions, with the aim of providing a common reference framework for central banks and supervisors.
Augmenting NGFS climate change scenarios with NiGEM will provide a clear assessment of the impact of climate change on a wide range of macroeconomic variables through specific channels of transmission, for example how the increasing possibility of extreme climate events may affect the global economy. This work will also enhance the ability of the NGFS scenarios to inform the climate-related risk assessment framework of central banks and financial institutions.
NIESR will be working with the modelling consortium and the NGFS to produce an enriched set of scenarios, which will build on a transparent set of assumptions and modelling choices, ensuring a consistency of approaches across countries and providing sufficient levels of country-level detail to allow stress-testing and scenario analysis across different policy responses.
This work is made possible thanks to a grant from the ClimateWorks Foundation via the INSPIRE platform. NIESR would like to thank both the NGFS and the ClimateWorks Foundation for the opportunity to work with a highly varied and dedicated group of experts in a critically important field of research.
NIESR Director, Professor Jagjit Chadha, said: "The Covid-19 crisis has underlined a universal truth. None of us will be safe until everyone is safe. And so it is with man-made Climate Change. We need a co-ordinated, joined up approach to understand how to limit the consequences. With the UN Climate change conference scheduled for later this year in the UK, we are honoured to have been chosen to provide global modelling services to the Network for Greening the Financial System."
NGFS Workstream 2 Chair, Sarah Breeden, said: "As central banks and supervisors it is our job to understand the impact of climate change on the economy and on the financial system in a variety of possible future scenarios. We are incredibly pleased to have the National Institute of Economic and Social Research on board to add their considerable expertise on macroeconomics and forecasting. Assessing these economic transmission channels is at the frontier of climate scenario analysis."
NIESR Deputy Director, Dr Hande Küçük, said: "We are very pleased to collaborate with the NGFS in modelling the impact of climate change for the global economy and for the financial sector. Our joint work on climate change scenarios will help improve the understanding of the challenges imposed by global warming and strengthen the global response to one of the most pressing problems of our time."
ENDS
——————————                               
Notes for editors:
To find out more about NiGEM, see here. To follow all the latest news and content produced using NiGEM you can now also follow its dedicated Twitter account, NiGEM: @NiGEMmodel
For queries and to arrange interviews, please contact the NIESR Press Office: press [at] niesr.ac.uk / l.pieri [at] niesr.ac.uk / 07930 544 631
Further details of NIESR's activities can be seen on http://www.niesr.ac.uk  or by contacting   enquiries [at] niesr.ac.uk  Switchboard Telephone Number: +44 (0) 207 222 7665