Press Release: NIESR Monthly Wage Tracker – No sign of persistent wage inflation despite lower unemployment and higher vacancies

Post Date

News Type

Reading Time
2 min read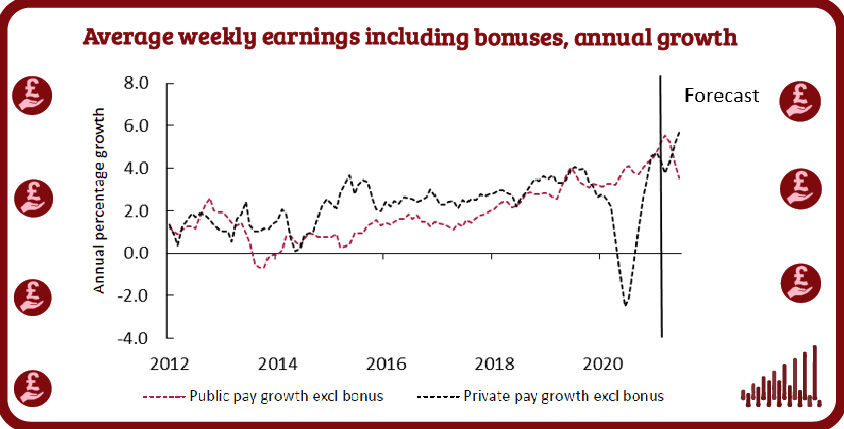 No sign of persistent wage inflation despite lower unemployment and higher vacancies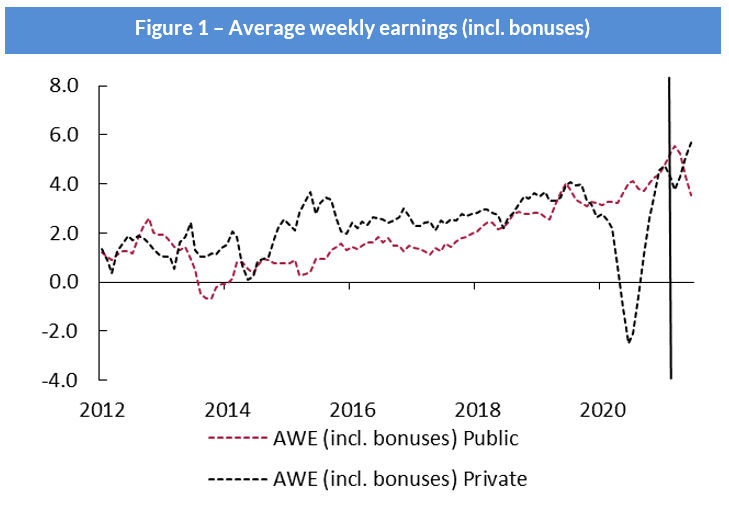 Main points
NIESR's wage tracker predicts that average weekly earnings growth will be 5.3 per cent in the second quarter of 2021, after 4.0 per cent in the first quarter. The increase is explained by both compositional and base effects.
The number of employments on furlough is set to gradually decline with the lifting of restrictions from 4.2 million in March to 2.8 million and 1.4 million in the second and third quarters respectively.
The number of jobs lost last year has reached 1.2 million, twice as many as the employment loss from the headline statistics. Half of the job losses were in the private non-traded services sector that includes hospitality and retail.
The Indian variant represents a material risk to the labour market if it were to delay -or reverse – the lifting of restrictions.
Cyrille Lenoël, Senior UK Economist at NIESR said: "This morning's announcement that the unemployment rate declined to 4.8 per cent is proof of the success of the extended job support policies and that there is improved confidence that the worst of the pandemic may be over. But the number of jobs that disappeared last year – 1.2 million – is twice as much as what is shown by the headline employment numbers, which suggests that there is still significant slack in the labour market."
Please find the full commentary in attachment
——————————————————————-———
For further information please contact the NIESR Press Office the NIESR Press Office press [at] niesr.ac.uk or Luca Pieri on  l.pieri [at] niesr.ac.uk / 07930 544 631
National Institute of Economic and Social Research
2 Dean Trench Street
Smith Square
London, SW1P 3HE
United Kingdom
Switchboard Telephone Number: 020 7222 7665
Website: http://www.niesr.ac.uk