Press Release: NIESR Monthly Wage Tracker – Temporary rise in average wages, but underlying wage growth to stay around 2½ per cent

Post Date

News Type

Reading Time
2 min read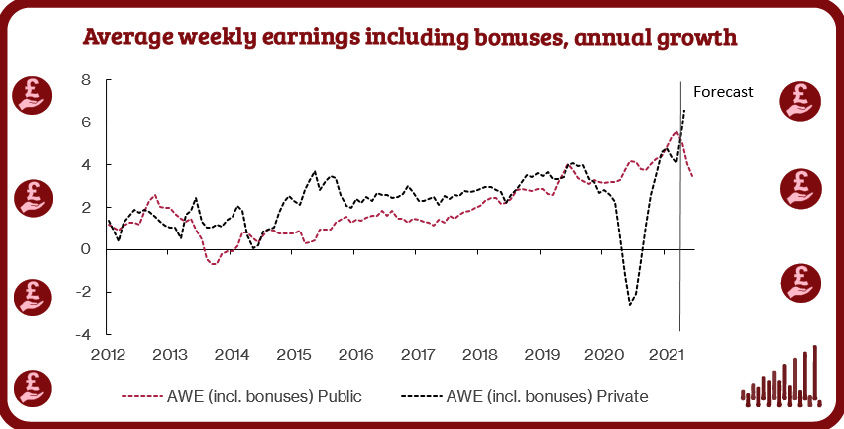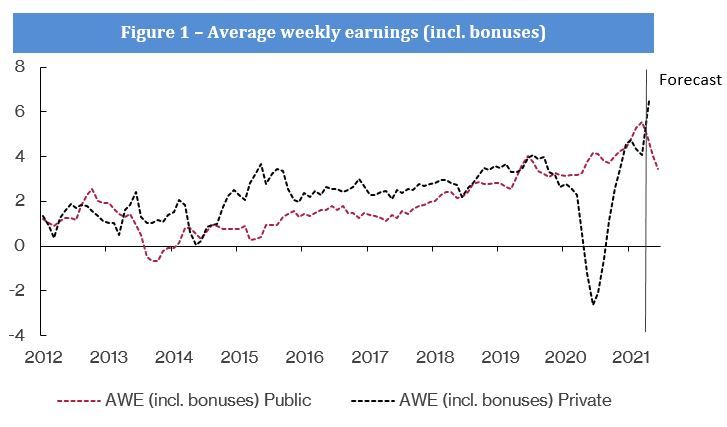 Main points
The labour market is continuing to recover from the pandemic, with employment, vacancies and wages all increasing. The recovery driven by improved confidence and the reopening of sectors of the economy is broad-based across age groups, industries and regions.
NIESR's wage tracker predicts that average weekly earnings (AWE) growth will accelerate from 4.2 per cent in the first quarter to 8.1 per cent in the second because of base and compositional effects. Removing those effects, underlying earnings growth is only 2½ per cent in the second quarter.
Public sector employment rose throughout the pandemic, in particular because of hiring in the National Health Service (NHS).
The possibility of a third wave represents a material risk to the labour market if it were to delay – or reverse – the lifting of restrictions.
Cyrille Lenoël, NIESR Principal Economist, said: "Delay to reopening arts and travel while phasing in employer contributions will be a new test of labour market resilience. Some of the improvements in employment and wages may stall if the UK can't reopen its economy fully soon."  
Please find the full commentary in attachment.
——————————————————————-———
For further information please contact the NIESR Press Office: press [at] niesr.ac.uk or Luca Pieri on  l.pieri [at] niesr.ac.uk / 07930 544 631
National Institute of Economic and Social Research
2 Dean Trench Street
Smith Square
London, SW1P 3HE
United Kingdom
Switchboard Telephone Number: 020 7222 7665
Website: http://www.niesr.ac.uk