Press Release: NIESR Monthly Wage Tracker – The vaccination programme gives the first shots of hope to the labour market, but unemployment to trend up

Post Date

News Type

Reading Time
2 min read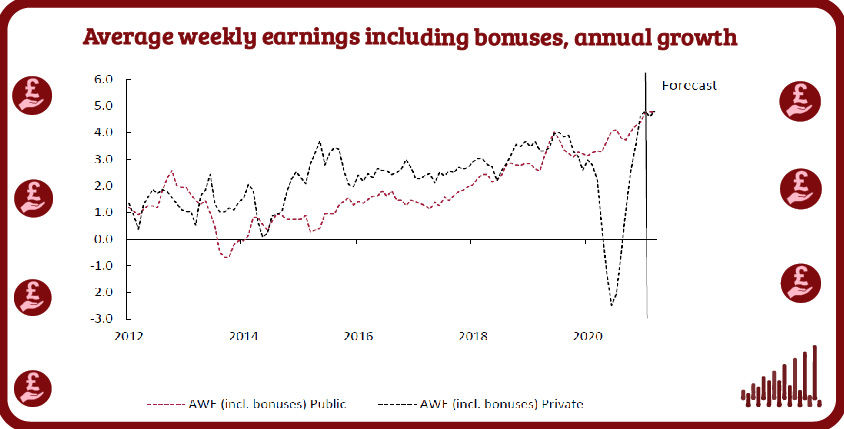 The vaccination programme gives the first shots of hope to the labour market, but unemployment to trend up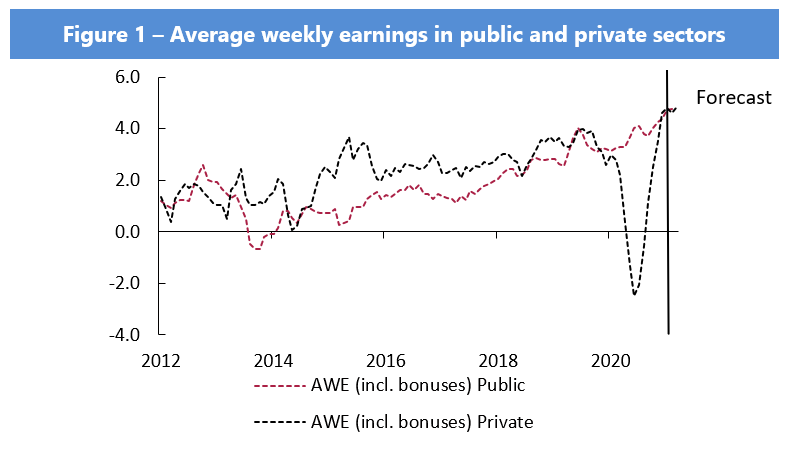 Main points
NIESR's wage tracker predicts that average weekly earnings growth will stay broadly unchanged at 4.8% in the first quarter of 2021, compared to 4.7% in the previous quarter.
The gap between private and public sector pay growth that had opened up in 2020 has closed in January 2021, with both growing at 4.8% in the three months to January. Excluding compositional effects, underlying pay growth trend in the private sector is much lower, probably around 2-3%.
The number of furloughed workers increased to 4.8 million in January. We forecast that that number will steadily decline from April to September when restrictions are progressively lifted, subject to the vaccination programme running according to plan and infection rates being kept under control.
Redundancies have moderated since their peak in September but remained at the elevated rate of 11 per thousand workers in the three months to January.
Cyrille Lenoël, NIESR Senior Economist, said: "On this day one year ago, the UK entered its first ever national lockdown. One year and two more lockdowns later, we start to see the light at the end of the tunnel. The successful vaccination campaign is bringing hope that nearly all of the adult population will have received at least one jab of the vaccines by the end of the summer and restrictions will begin to be lifted in the months to come. Sectors like hospitality will finally be able to resume activity, but the effect of the pandemic on the labour market will probably be felt for years to come. Most furloughed workers will be able to return to their old job, but a significant number will find that their job has disappeared as businesses adjust to a new normal."
Please find the full release in the attachment
——————————————————————-———
For further information please contact the NIESR Press Office the NIESR Press Office press [at] niesr.ac.uk or Luca Pieri on  l.pieri [at] niesr.ac.uk / 07930 544 631
National Institute of Economic and Social Research
2 Dean Trench Street
Smith Square
London, SW1P 3HE
United Kingdom
Switchboard Telephone Number: 020 7222 7665
Website: http://www.niesr.ac.uk