Press Release: NIESR welcomes Treasury Select Committee report's recommendations

Post Date

News Type

Reading Time
3 min read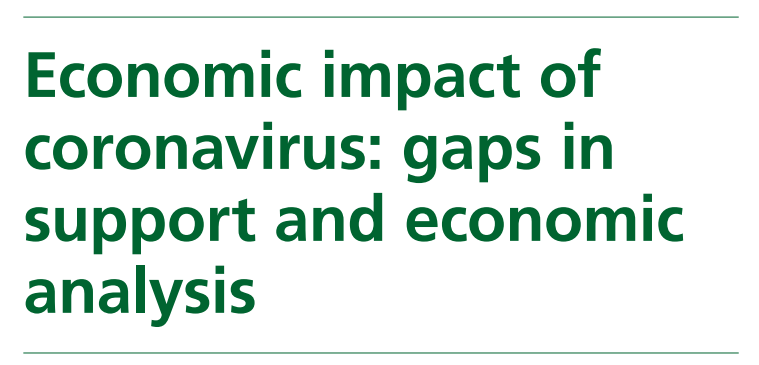 FOR IMMEDIATE RELEASE
The National Institute of Economic and Social Research (NIESR) has welcomed the latest House of Commons Treasury Select Committee's report: "Economic impact of coronavirus: gaps in support and economic analysis", published today, and its recommendations.
The Institute agrees with the report's main points and acknowledges that measuring output is problematic, especially under current circumstances. It welcomes the recommendation that the Treasury and the Office for Budget Responsibility should provide a commentary at the next fiscal event on GDP measurement issues and the implications that these measurement issues have for comparisons between the UK and other countries.
It also shares the TSC belief that the Treasury needs to retain greater modelling capacity, so that it can model the implications of different policies, and welcomes the recommendation about the "Treasury producing a policy document that sets out what its modelling capacity should be and what modelling it should be expected to carry out and publish, independently of the OBR".
The Institute is championing work on the epi-macro modelling and will publish new research on this topic later in the year. It therefore agrees with the TSC that it would be a useful exercise for "the Treasury to undertake epi-macro modelling to better understand the implications of Government-imposed social restrictions and to evaluate the costs and benefits of such social restrictions."
Finally, it is crucial to address the sectoral and regional implications of Covid19. Our new UK Outlook looks carefully at both those dimensions. The effects of COVID-19, together with Brexit, continues to burden regional economies in the UK and will leave long term social and economic scarring. There is currently a severe downturn across all regions, which will be followed by a protracted and slow recovery. There are also large regional variations in the effects, together with increase in inter-regional inequality, as our latest analysis shows. Strong and sustained targeted welfare support and regional planning for the long run are the policy needs of the day.
NIESR Director, Professor Jagjit Chadha, said: "We need a radical step-change here. More transparency and accountability of policy decisions as well as sustained support for the development of new analyses that examine the relationships between health and the economy and allow a better examination of impact of Covid-19 and Brexit at the sectoral, regional and household level. Such detailed work goes far beyond the important but limited scrutiny possible by the media and PMQs ."
ENDS
——————————                               
Notes for editors:
The Treasury Select Committee's full report "Economic impact of coronavirus: gaps in support and economic analysis", can be found here.
The latest NIESR forecasts for the UK and Global economies can be found here.
For queries and to arrange interviews, please contact the NIESR Press Office: press [at] niesr.ac.uk / l.pieri [at] niesr.ac.uk / 07930 544 631
Further details of NIESR's activities can be seen on http://www.niesr.ac.uk  or by contacting   enquiries [at] niesr.ac.uk  Switchboard Telephone Number: +44 (0) 207 222 7665