Dr Angus Armstrong
Dr Angus Armstrong's fields of expertise are macroeconomics, financial systems, complexity, constitutional economics, with focus on Scotland and Brexit, as well as economic sociology.
Socials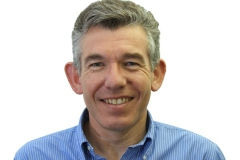 Job Title
Director of Rebuilding Macroeconomics Network
Education
Stirling, Harvard, Imperial College London. PhD in Economics. Honorary Professor at Stirling University.
Employment
Director of Rebuilding Macroeconomics and Chief Economic Adviser to Lloyds Banking Group. Former Special Adviser to International Trade Committee HoC, Economic Affairs Committee HoL, and Head of Macroeconomic Analysis at HM Treasury.
Additional Information
https://econpapers.repec.org/RAS/par470.htm
Journalists: for a high resolution of Angus Armstrong for print, please use the following file: aarmstrong_hires.png
publication
National Institute Economic Review