Sir Alan Budd
Alan Budd has worked in universities, the public sector and commerce.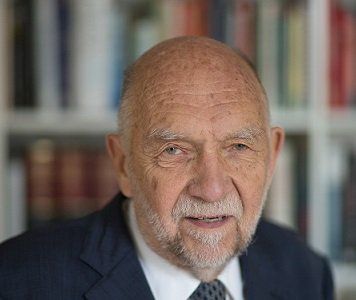 Education
He was educated at the London School of Economics and Cambridge University.
Employment
Most recently he was Chairman of the Office for Budget Responsibility when it was set up in 2010. From 1999 to 2008 he was Provost of the Queen's College, Oxford.  He was a founder member of the Bank of England's Monetary Policy Committee, having been Chief Economic Adviser to the Treasury from 1991 to 1997.  He had previously been Group Chief Economist at Barclays Bank and was Professor of Economics at the London Business School until 1988.
His academic posts have included Southampton University, Carnegie-Mellon University, Pittsburgh  (Ford foundation Visiting Professor), and the University of New South Wales (Reserve Bank of Australia Visiting Professor).
Additional Information
He was Chairman of the Gambling Review Body and a member of the Committee to Review the Future Funding of the BBC.
He was knighted in 1997 and made a Knight Grand Cross of the Order of the British Empire (GBE) in the 2013 New Year's Honours.