Carol Corrado
Carol Corrado is senior advisor and research director in economics at The Conference Board, where her primary focus is measuring intangible capital and analysing innovation and economic growth.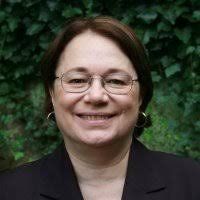 Research Interests
Carol co-authored key papers on the macroeconomic analysis of intangible investment and capital, including one that won the International Association of Research on Income and Wealth's 2010 Kendrick Prize ("Intangible Capital and U.S. Economic Growth") and one that appears in Measuring Capital in the New Economy (University of Chicago Press, 2005), a volume she coedited. Her research on intangibles and innovation has been cited in the popular press, including Businessweek, the Economist, and New York Times.
Additional Information
In addition to her work with Georgetown University and The Conference Board, Carol is a member of the Technical Advisory Committee of the Bureau of Labour Statistics, a member of the executive committee of the National Bureau of Economic Research's (NBER) Conference on Research on Income and Wealth, and current chair-elect of the Business and Economics Section of the American Statistical Association.
Selected Publications
The Conference Board:
Economics Program Working Paper Series
Executive Action Report
Key Business Issues
Further Publications:
"How do you Measure a 'Technological Revolution'?" with Charles R. Hulten. American Economic Review 100:5, 99-104 (2010).
"Measuring intangible capital and its contribution to economic growth in Europe" with Bart van Ark, Janet X. Hao, Carol Corrado & Charles Hulten. European Investment Bank Papers 14:1, 62-93 (2009).
"Intangible Capital and U.S. Economic Growth"with Charles Hulten and Dan Sichel. Review of Income and Wealth 55: 3, 661-685 (2009).
"Macroeconomic Implications of Intangible Assets" In Intangible Assets: Measuring and Enhancing their Contribution to Corporate Value and Economic Growth, A workshop summary, Christopher Mackie, rapporteur, 21-25. Washington, D.C.: The National Academies Press (2009).