Professor E. Philip Davis
E. Philip Davis is a Professor in the Department of Economics and Finance at Brunel University and an Adviser at the International Monetary Fund (IMF).
Socials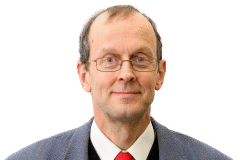 Research Interests
As a policy and research economist, his main research areas are financial stability, banking and macro-prudential policy; pension funds/economic impact of population ageing; policy-related applied macroeconomic research and analysis; the application of biblical theology to economic issues. He has particular interests in finance and the interface between finance and macroeconomics.
Education
MA (PPE) Oxon, MPhil (Econ) Oxon
Employment
Graduating from the University of Oxford, he spent 20 years at the Bank of England, with spells on secondment to the Bank for International Settlements (1985-7), and to the European Monetary Institute and its successor, the European Central Bank (1993-97).