Dr Sean Holly
Sean is Executive Director of Research in the Faculty of Economics, University Reader and Professorial Fellow of Fitzwilliam College. Before Cambridge he held posts at Sheffield University, London Business School and Imperial College.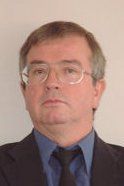 Research Interests
Sean's research interests are in macroeconomic theory and policy, applied econometrics, firms and macroeconomic behaviour and the spatial effects of house prices.
Additional Information
Recently he has published papers in the Review of Economics and Statistics, Journal of Econometrics, Journal of the Royal Statistical Society, Journal of Urban Economics. Journal of Applied Econometrics, Journal of Economic Dynamics and Control and Spatial Economic Analysis.