Jan in 't Veld
Jan in 't Veld is an Economist and a Head of Sector at the European Commission, DG Economic and Financial Affairs.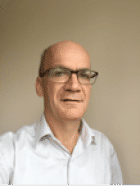 Research Interests
Jan's research interests are in the areas of macromodelling, fiscal policy and structural reforms.
Education
Jan holds degrees from the Free University in Amsterdam, the London School of Economics and obtained his PhD in economics from Birkbeck College (University of London).
Employment
Before joining the European Commission, he worked at the National Institute of Economic and Social Research (NIESR) in London.