Dame DeAnne Julius DCMG, CBE
Dame DeAnne is probably best known as a founding member of the Monetary Policy Committee of the Bank of England.  Most recently she has chaired University College London and, prior to that,  the Royal Institute of International Affairs at Chatham House.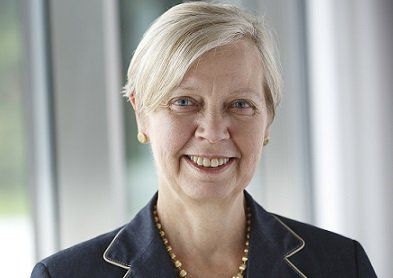 Education
She earned a Ph.D in economics from the University of California and has honorary doctorates from five universities.
Employment
Her international experience was gained at the World Bank where she led both macro and project teams in East African and Asian countries.  She has also been chief economist at Shell and at British Airways.  In her non-executive career she has served on the boards of global companies including BP, Roche, Lloyds Bank, Deloitte, Serco and Jones Lang LaSalle.  She is currently on the advisory boards of Rock Creek Global and the China Investment Corporation.  In addition to her corporate experience, Dame DeAnne has led independent reviews for the UK government on banking consumer codes and public sector outsourcing.
Additional Information
In 2001 she was awarded the CBE for services to Monetary Policy and in 2013 she was made a Dame for services to International Relations.