Professor Miguel León-Ledesma
Miguel León-Ledesma is Professor of Economics at the University of Kent and the Director of the Macroeconomics, Growth, and History Centre.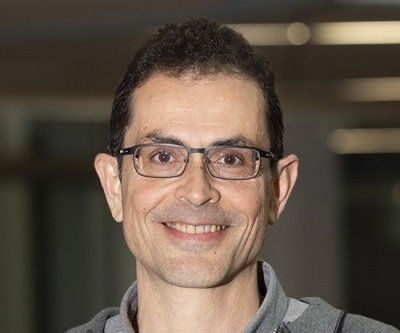 Research Interests
Miguel's research interests are research interests focused on the areas of Economic Growth and Distribution, International Macroeconomics, and Business Cycles.
Education
Miguel obtained a PhD in Economics at the University of La Laguna (1999).
Additional Information
He has published research in journals such as the American Economic Review, Review of Economic Studies, Journal of the European Association, and American Economic Journal: Macroeconomics amongst many others. Throughout his academic career he has engaged with policy institutions such as the European Central Bank, the Asian Development Bank. Miguel has been visiting scholar at the University of Frankfurt, Aix-Marseilles School of Economics, University of Cagliari, Graduate Institute for Policy Research (GRIPS), and University of São Paulo.
He is also currently a Fellow of the Centre for Economic Policy Research (CEPR) and Steering Committee Member of the Money, Macro, and Finance Society (MMF).
Selected publications:
Holland, D., Kucuk, H. and Leon-Ledesma, M. A. (2021) "Introduction: Special Issue on 'Macroeconomics of Climate Change'", National Institute Economic Review. Cambridge University Press, pp. 9-11. doi: 10.1017/nie.2021.40.
Leon-Ledesma, M. A. and Orrillo, J. (2021) "Production, Bankruptcy, and Financial Policies under Collateral Constraints", Mathematical Social Sciences. Elsevier, pp. 109-119. doi: 10.1016/j.mathsocsci.2021.03.010.
Growth Volatility and Trade: Market Diversification vs. Production Specialization." CEPR DP 17330 May 2022. (with Adina Ardelean and Laura Puzzello). + VoxEU article summarizing results.