Dr Stefan Speckesser
Stefan is an inter-disciplinary social scientist by training, and a specialist in evaluation methodology and the impact of public policy, who is currently working as a senior lecturer in economics at the University of Brighton.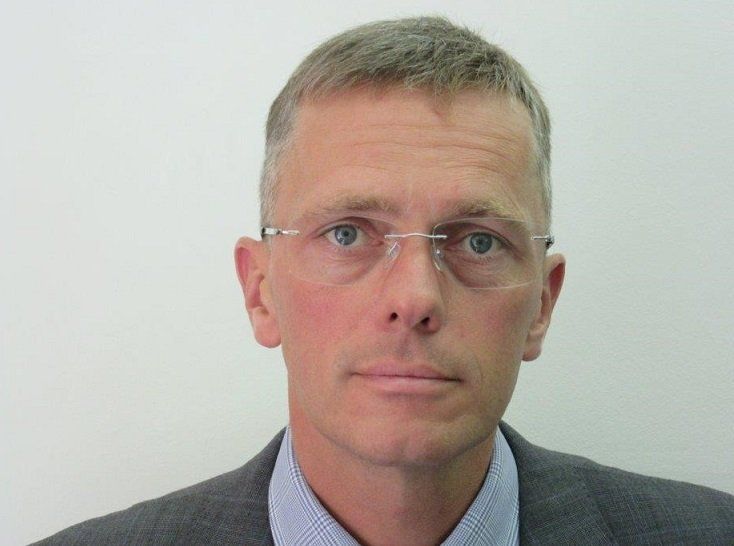 Research Interests
Stefan's research focuses on education and social policy topics and is mainly based on large scale unstructured ("big") data, including government registers. In order to test hypotheses of economic relationships using such empirical material, he combines data science techniques with econometric analysis, which relates the statistical analysis to models/hypothesis derived from economic theory.
He makes use a wide range of experimental and non-experimental econometric methods to learn more about the effectiveness of policy programmes and institutions. He is specifically interested in education and labour market institutions as a skilled workforce and productive labour market participation is fundamental to achieve the full productive potential of the economy and highest possible quality of life in the long-term. This interest includes education policy (and the creation of a workforce having access to specific technical skills), the coordination of wage setting in the aggregate economy and the impact of labour market regulation.
Education
Economics, Mannheim (Dr. rer. pol., 2004)
Political Science, Berlin (Diplom-Politologe, 1996)
Employment
2020 -: Senior Lecturer in Economics, University of Brighton
2017 – 2020: Associate Research Director, National Institute
2010 – 2017: Principal Economist, Institute for Employment Studies, Brighton
2006 – 2010: Senior Lecturer and Course Leader, University of Westminster, London
2004 – 2006: Senior Research Fellow (2004 – 2005 Research Fellow), Policy Studies Institute, London
1999 – 2006: Lecturer and part-time Ph.D. student, University of Mannheim
1999: Lecturer and part-time Ph.D. student, Dresden University of Technology
1998 – 1999: Associate, Towers Perrin, Frankfurt
1994 – 1998: Research Fellow (1994 – 1996 Student Research Assistant) Social Science Research Center Berlin
Additional Information
His research portfolio covers a broad range of projects in labour economics, education and structural economics. Current and recent projects include a study on the costs of low skilled adults to the European economy (for Cedefop), a study on the possible implications of Brexit (for the European Parliament), a project in the ONS Economic Statistics Centre of Excellence (ESCoE) on using administrative data to improve labour market statistics, an evaluation of the impact of work-based learning on firm-level outcomes and the impact analysis of the "Traineeship" programme to improve the school-to-work transition of young people not progressing to Sixth Form education (both for the Department for Education).
Stefan is also leading one of the nodes of the Centre of Vocational Education Research (CVER) funded by the Department of Education (DfE).
Refereed Journals
Dorsett, R., Smeaton, D. and S. Speckesser (2013), 'The Effect of Making a Voluntary Labour Market Programme Compulsory: Evidence from a UK Experiment', Fiscal Studies, 34 (4), 467-489
Buscha, F., Maurel, A., Page, L. and S. Speckesser (2012), 'The Effect of High School Employment on Educational Attainment', Oxford Bulletin of Economics and Statistics, 74 (3), 380-396
Bergemann A., B. Fitzenberger and S. Speckesser (2009), 'Evaluating the Dynamic Employment Effects of Training Programs in East Germany Using Conditional Difference-in-Differences', Journal of Applied Econometrics, 24, 797-823
Fitzenberger B. and S. Speckesser (2007), 'Employment Effects of the Provision of Specific Professional Skills and Techniques in Germany', Empirical Economics, 32, 530-573
Bergemann A., B. Fitzenberger, B. Schultz and S. Speckesser (2000), 'Multiple Active Labor Market Policy Participation in East Germany: An Assessment of Outcomes', Applied Economics Quarterly, 51, 195-244
Fitzenberger B. and S. Speckesser (2000), 'Zur wissenschaftlichen Evaluation der Aktiven Arbeitsmarktpolitik in Deutschland: Ein Überblick', Mitteilungen aus der Arbeitsmarkt- und Berufsforschung, 33 (3), 357-371
Schmid G., H. Schütz and S. Speckesser (1999), 'Broadening the Scope of Benchmarking', Labour, 13, 879-899
Auer P. and S. Speckesser (1998), 'Labour Markets and Organisational Change', The Journal of Management and Governance, 1 (2), 177-206
Research reports
Research Papers in Edited Volumes
Hadjivasiliou, K., Higgings, T., Rickard, C. and S. Speckesser (2012), The UK: Longer Labour Market transitions and Deskilling, in: Samek Lodovici, M. and Semenza, R (eds,), Precarious Work and High-Skilled Youth in Europe, Milan: FrancoAngeli
Bender, S., A. Bergemann, B. Fitzenberger, M. Lechner, R. Miquel, S. Speckesser and C. Wunsch (2005), Über die Wirksamkeit von FuU-Maßnahmen, Ein Evaluationsversuch mit prozessproduzierten Daten aus dem IAB, Nuremberg (Beiträge zur Arbeitsmarkt- und Berufsforschung)
Fitzenberger, B. and S. Speckesser (2004), 'Eine ökonomische Einordnung der Förderung der beruflichen Weiterbildung im Rahmen der Aktiven Arbeitsmarktpolitik', in Fitzenberger, B., W. Smolny and P. Winker (Ed.), Herausforderungen an den Wirtschaftsstandort Deutschland, Wirtschaftspolitisches Memorandum aus wissenschaftlicher Sicht, ZEW Wirtschaftsanalysen (72), Baden-Baden (Nomos)
Speckesser, S. (2004), 'The Aggregate Impact of Active Labour Market Policy in Germany and the UK, Evidence from Administrative Data', in Schmid, G., M. Gangl and P. Kupka (Ed.), Arbeitsmarktpolitik und Strukturwandel, Empirische Analysen, Nuremberg (Beiträge zur Arbeitsmarkt- und Berufsforschung)
Fitzenberger B. und S. Speckesser (2002), 'Weiterbildungsmaßnahmen in Ostdeutschland: Ein Misserfolg der Arbeitsmarktpolitik?', in Schmähl W. (Ed.), Soziale Sicherung und Arbeitsmarkt, Schriftenreihe des Vereins für Socialpolitik, 294, Berlin (Duncker und Humblodt), 51-81
Schmid G., S. Speckesser and C. Hilbert (2001), 'Does Active Labour Market Policy Matter? An Aggregate Analysis for Germany', in de Koning J. and H. Mosley (Ed.) Labour Market Policy and Unemployment. An Evaluation of Active Measures in France, Germany, the Netherlands, Spain and Sweden, Cheltenham (Elgar), 77-114
Schütz H., G. Schmid and S. Speckesser (1997), 'Ranking National Labour Market Performance: The Case of the Bertelsmann Foundation', in Tronti L. (Ed.), Benchmarking employment performance, Brussels (Commission of the European Union), 253-279
Speckesser S., H. Schütz and G. Schmid (1997), 'The Development of Benchmarking in the Public and in the Private Sector', in Tronti L. (Ed.), Benchmarking Employment Performance, Brussels (Commission of the European Union), 51-62
Speckesser S., H. Schütz and G. Schmid (1997), 'Benchmarking Labour Markets and Labour Policies with the Reference to the European Employment Strategy', in Tronti L. (Ed.), Benchmarking Employment Performance, Brussels (Commission of the European Union), 76-97
Auer P. and S. Speckesser (1996), 'Arbeitsmarkt- und Organisationswandel: Zukünftige Arbeitsstrukturen und ältere Arbeitnehmer', in Frieling E. (Ed.), Automobilmontage in Europa, Frankfurt am Main, New York (Campus), 20-55
Doctoral dissertation