Professor Konstantinos Theodoridis
Professor Konstantinos Theodoridis is Principal Economist at the European Stability Mechanism and Professor of Macroeconomics at the Cardiff Business School.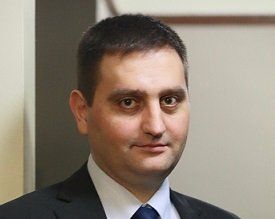 Research Interests
Konstantinos' main research interests lie in the issues faced by monetary policy makers.
Employment
Prior to his current position, Konstantinos worked in a number of roles at the Bank of England, including Head of the Model Development Team in the Conjunctural Assessments and Projections Division.