Dr Cecilia Zuniga-Montanez
Cecilia is a Postdoctoral Research Associate at NIESR. 
Socials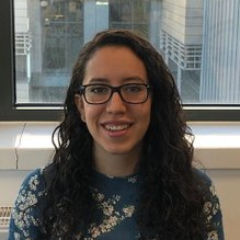 Research Interests
Prior to joining NIESR Cecilia worked as a postdoctoral researcher at the University of Leeds on a project investigating adjective learning in childhood. Her research interests include language and cognitive development in childhood, language delays and vocabulary/language interventions.
Education
2016 – 2020 – PhD in Psychology, University of Birmingham, UK
2013-2014 – MSC in Developmental disorders, Lancaster University, UK
2008 – 2012 – Bachelor in Psychology, Universidad Iberoamericana, Mexico
Employment
October 2021 – present – Postdoctoral Research Associate, NIESR
March 2021 – September 2021 – Postdoctoral Research Assistant, University of Leeds, UK