oTTer – Outcomes of Talking Together – evaluation and results

Project Status
Completed

Related Theme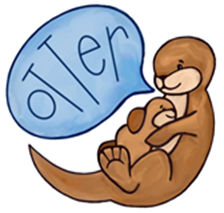 Summary & aims
Better Start Bradford (BSB) is a public health initiative funded by the National Lottery Community Fund. As part of that initiative, BSB commissioned Talking Together; a home based parent education programme designed to help parents support their children's language and communication skills. Designed and delivered by BHT Early Education and Training, Talking Together includes a universal screener offered to all children aged 2 years in the BSB reach area, followed by the six week programme for families whose children are struggling with their language skills. The oTTer project is a feasibility study designed to establish the feasibility of running a randomised controlled trial (RCT) to evaluate the effectiveness of the Talking Together programme.

Methodology
The project is run as a small scale RCT with families being randomised into a treatment group or a waiting control group.  The treatment group receive the intervention immediately while the waiting control group receive the intervention after 6 months.  Assessments are carried before the intervention, after the six week programme, and 3 months later.  We will also carry out interviews with the parents and language development workers to find out about the barriers and facilitators to taking part in the programme.
The project is funded by the Nuffield Foundation.
The final report has been published here and you can also read our blog posts here and here.

Principal Investigator