Distressed Banks, Distorted Decisions?
Distressed Banks, Distorted Decisions?

Pub. Date

Pub. Type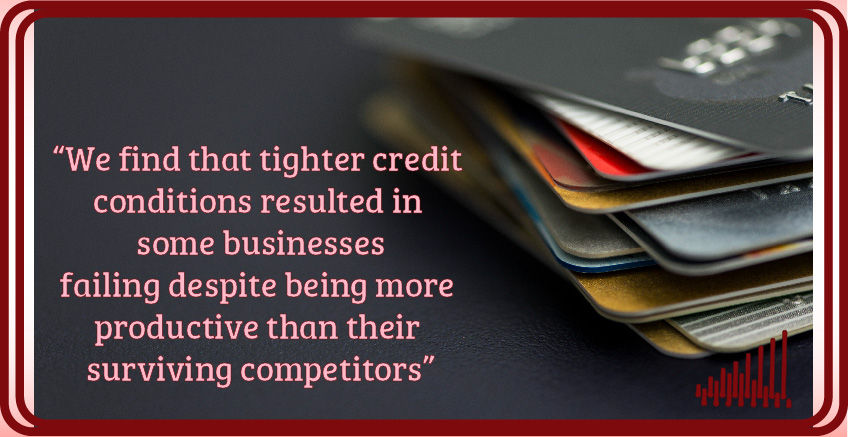 External Authors

Anderson, G
JEL Code
D22, D24, G21, G30, L10
Paper Category Number
503
Exploiting differences in pre-crisis business banking relationships, we present evidence to suggest that restricted credit availability following the 2008 financial crisis increased the rate of business failure in the United Kingdom. But rather than "cleansing" the economy by accelerating the exit of the least productive businesses, we find that tighter credit conditions resulted in some businesses failing despite being more productive than their surviving competitors. We also find evidence that distressed banks protected highly leveraged, low productivity businesses from failure.
Related events