Firm Creation In The UK During Lockdown
Firm creation in the UK during lockdown

Pub. Date

Pub. Type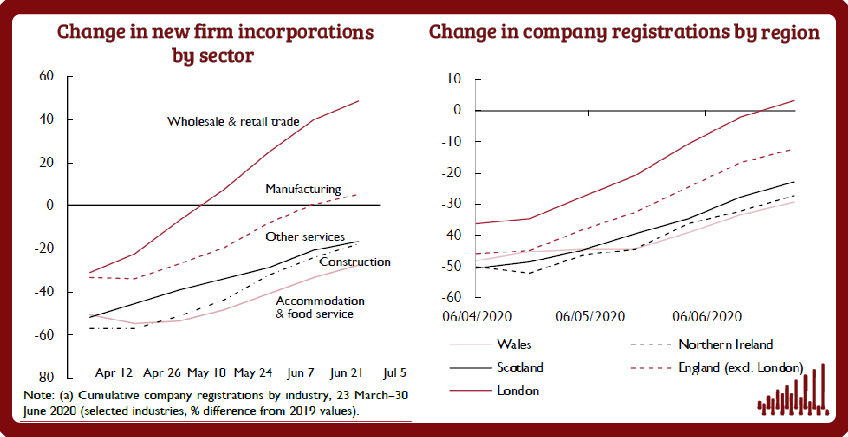 External Authors

Duncan, A.; León-Ledesma, M.; Savagar, A
This is a preview from the National Institute Economic Review, August 2020, no 253.
Business creation is an informative measure of real economic activity. During exceptional events such as the Covid-19 pandemic, it is important to develop tools that allow us to measure in real time the effect of social distancing policies on the economy. The data available from the UK's Companies House allows us to track new daily company incorporations.
The analysis in this Box, prepared by Alfred Duncan, Miguel León-Ledesma and Anthony Savagar look at the results of the analysis of new companies' incorporations in the UK since the start of the lockdown measures up until 30 June 2020. We aim to quantify the extent of supply-side disruption caused by social-distancing measures.
Related events