Improved Trade Balance with the European Union Raises Challenging Brexit Questions
There has been a significant improvement in the UK's net trade performance with the European Union (EU) since the 2016 Brexit vote. The previous negative trend in the real net trade balance with EU has not only stopped but is improving.

Pub. Date

Pub. Type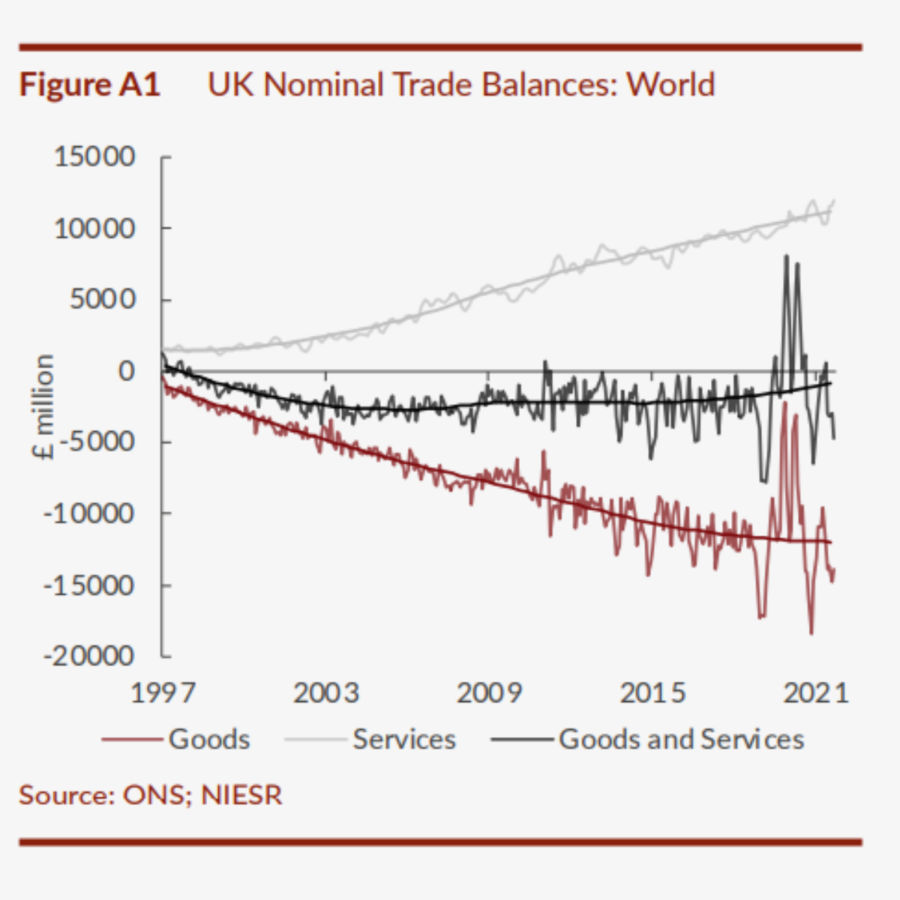 Main points
In 2015 and 2016, the overall trade balance was in deficit by £30 billion and £33billion, respectively. In 2017 and 2018, the deficit was slightly smaller, at £26 billion and £28 billion, with a fall to under £21 billion in 2019.
In 2020, the year of Brexit and Covid-19, there was a surplus of £3 billion, and in the first eleven months of 2021 a deficit re-emerged, running at an annual rate of £21 billion. In 2020 and 2021 taken together, the trade balance looks likely to average a deficit of £10 billion a year, compared with a deficit three times as large before Brexit.
A plausible reason for these developments is that the Brexit vote led to a sharp sterling depreciation, making the UK significantly more competitive while crimping domestic demand. However, Covid-19 and a dramatic drop in the EU's overall trade balance are also likely important influences.
This is a preview from the Quarterly UK Economic Outlook, February 2022