Inflation: It's Baaack
The global growth story has evolved from a bounce-back to a slowdown, but inflation fears are escalating as the virus continues to crimp global economic activity, severe supply chain disruptions hold back the recovery and demand has been stimulated by loose monetary policies.
Subscribe for Updates

Pub. Date

Pub. Type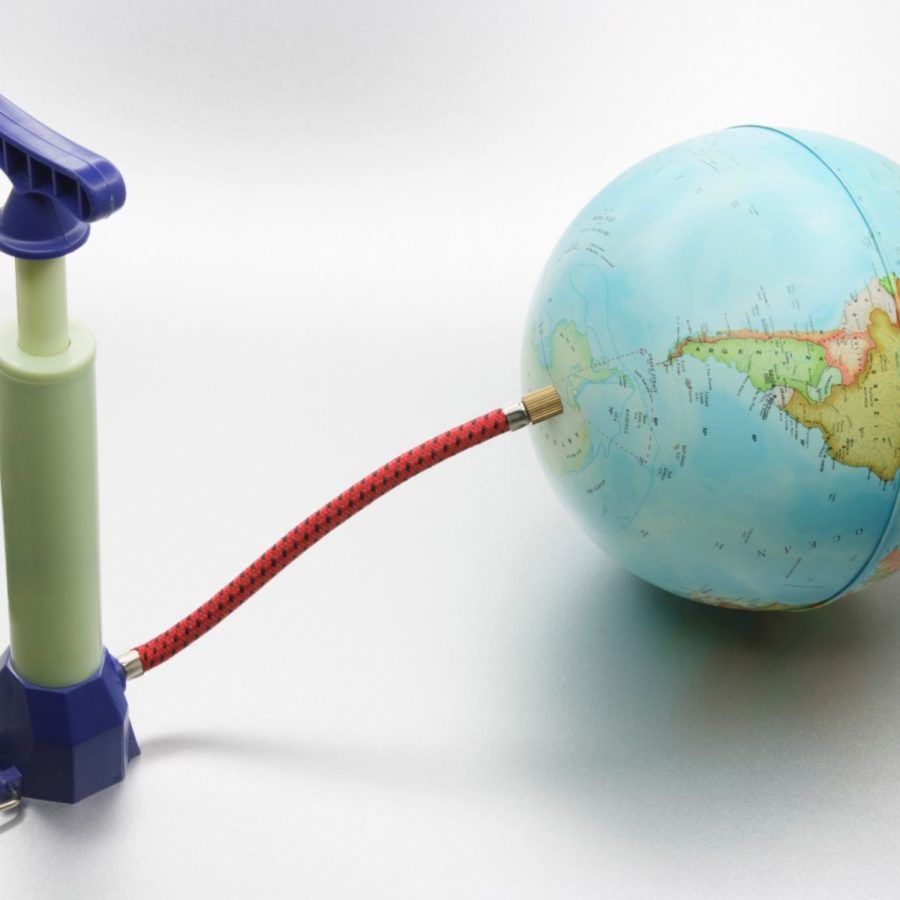 Executive Summary
Using NIESR's global macro-econometric model, NiGEM, we project higher inflation than we forecast three months ago, while our 2022 global growth picture is more downbeat than other major forecasters.
Inflation overshooting targets is likely to prompt central banks to dial back monetary policy accommodation in advanced economies, albeit gradually.
We forecast that global economic growth will be 5.8 per cent in 2021, with a slowdown in 2022 (4.3 per cent) and a further one in 2023 (3.7 per cent).  However, at an individual country level there is still considerable heterogeneity in growth experiences, particularly across advanced and emerging economies.
We have downgraded our forecast for the US economy which is now projected to grow by 5.8 per cent this year, and 3.7 per cent next year. Supply constraints are affecting Euro Area growth prospects, particularly as economies most reliant on global supply chains, such as Germany, slow down. Even with this, Euro Area GDP growth is now forecast at 4.8 per cent this year – thanks to the expected rebound in some large economies such as France, Spain, and Italy – and 4 per cent in 2022.
There is a divergence in economic growth performance within emerging economies between fast-growing China and India, on the one hand, and other emerging economies, whose growth patterns are more exposed to cyclical demand swings in advanced economies, on the other hand. We expect this divergence to continue.
Procurement problems for raw materials and intermediate goods are putting the brakes on the global economy. We do not expect supply chain problems to be resolved quickly, as the combination of increased demand over the Christmas season in some major economies, a further wave of the virus in countries producing intermediate goods, and weather conditions means that supply chain disruptions could continue until the second half of next year.
Our OECD consumer price inflation forecast sees a sustained increase at 3.2 per cent until 2022, moderating to 2.6 per cent in 2023, and remaining above the rates seen before the pandemic (figure 2). How central banks will respond to inflation will have an impact on bond yields, with a combination of ending quantitative easing and higher policy rates. Higher long term interest rates and tighter monetary conditions in advanced economies pose a particular risk to emerging market economies with high external debt and expected low growth, leaving those economies exposed to financial market stress should investors' risk appetite reverse.
The main downside risk to our central forecast is that the pace with which vaccinations are deployed, as well as the efficacy of current vaccines, may not prevent the spread of more infectious variants of the virus. We explore this in our risk scenario.