March 2020 GDP Tracker

Pub. Date

Pub. Type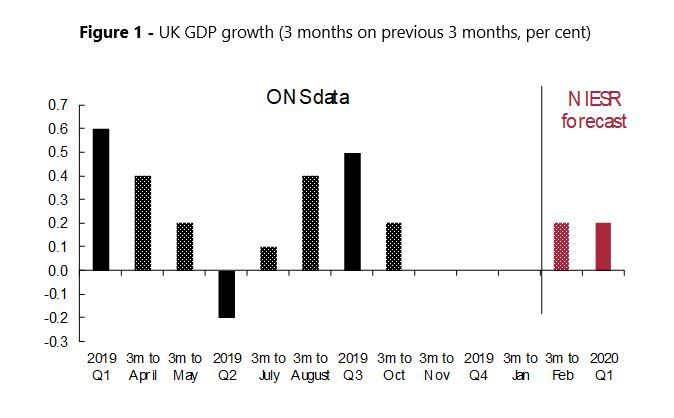 Authors

UK remains on course for 0.2 per cent growth in 2020 Q1, but outbreak of the Coronavirus poses a major threat to the economic outlook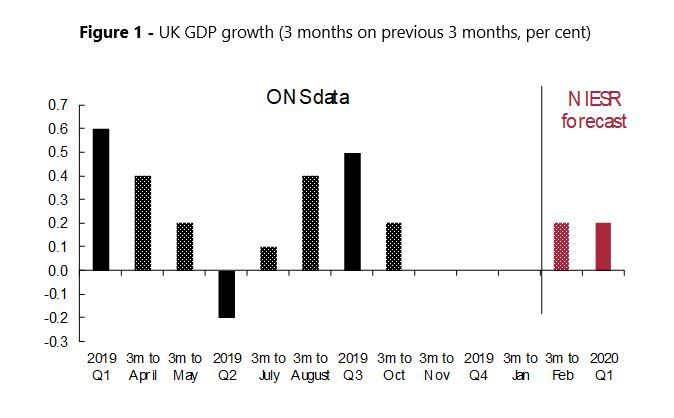 Main points
The UK economy remains on course to grow by 0.2% in first quarter of 2020 (figure1.)
According to new ONS statistics published this morning, the UK economy expanded by 0.0 per cent in the three months to January, consistent with what we had forecast last month.
Output also stagnated in January itself, with services growth being offset by declines in production and construction. 
"Economic activity in the UK appears to have been picking up at the beginning of the year.  But the outbreak of the Coronavirus poses a major threat to the economic outlook. With supply chain headwinds now arising as a result of the outbreak, there are substantial downside risks to the near-term outlook."  
Dr Kemar Whyte​
Senior Economist - Macroeconomic Modelling and Forecasting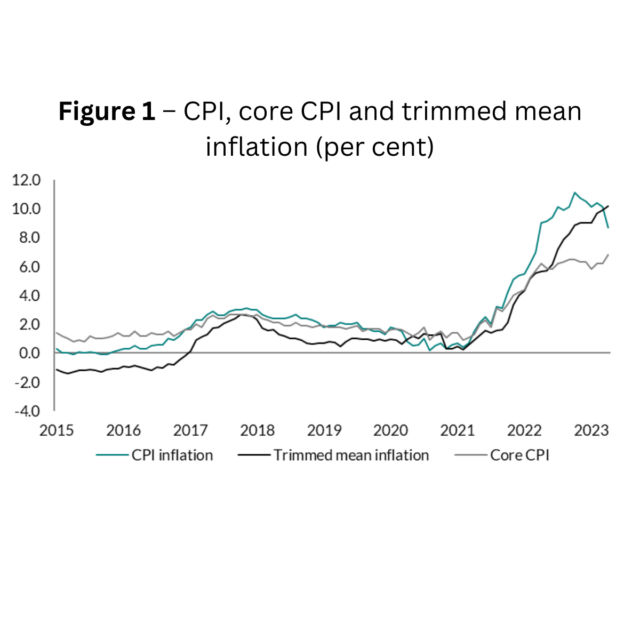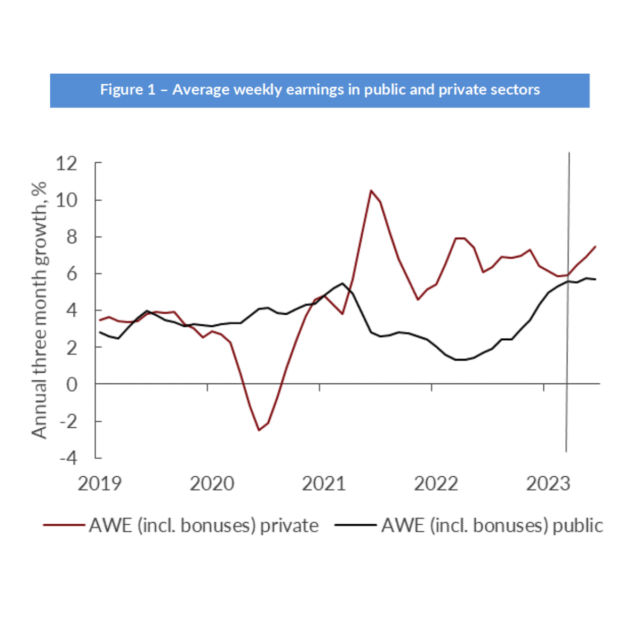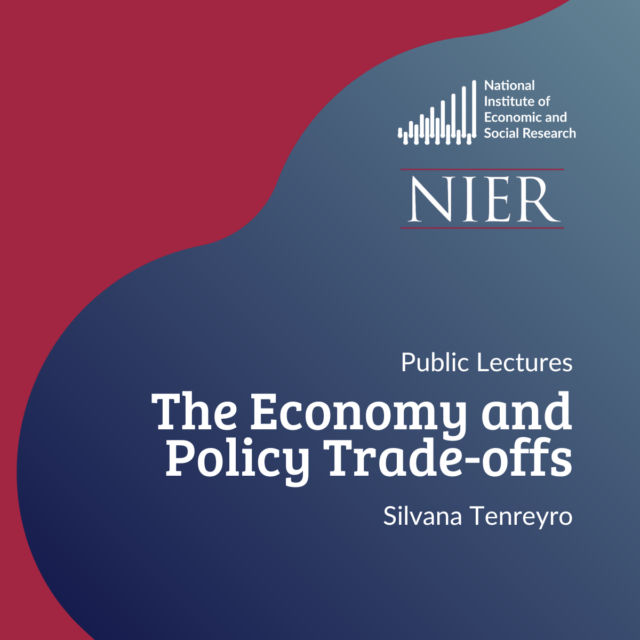 publication
National Institute Economic Review