Monetary Policy Spillovers: The Euro Area And The United States In NiGEM
Monetary Policy Spillovers: the Euro Area and the United States in NiGEM
Get involved

Pub. Date

Pub. Type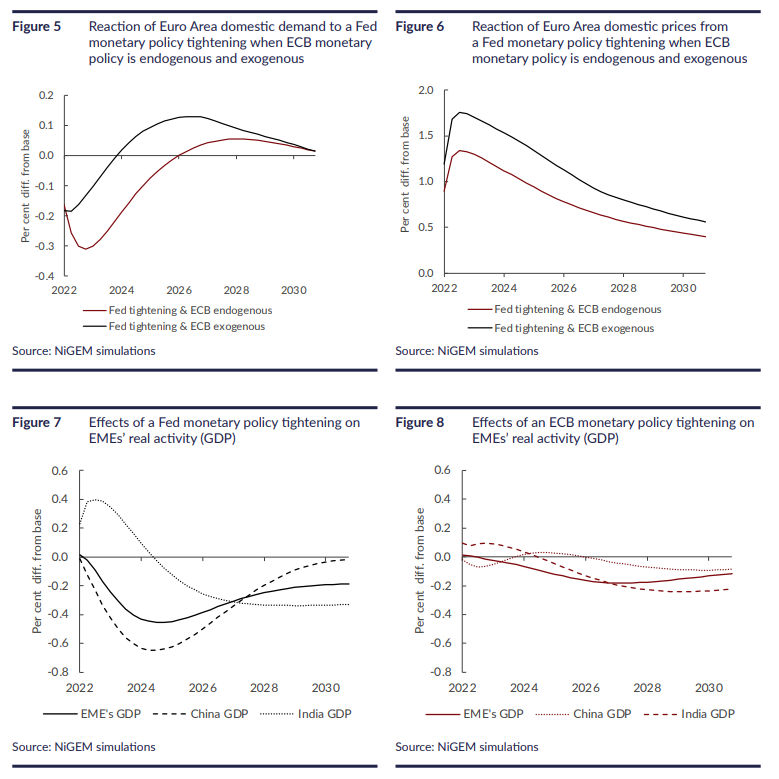 Downloads
Subscription required
Authors
Key points
In this NiGEM Topical Feature, we compare the spillovers from policy rate changes by the European Central Bank (ECB) and Federal Reserve System (Fed) on each other and on emerging market economies.
We find that the Fed's influence on the Euro Area is significant, as the result of a weaker euro against the US dollar affecting Euro Area financial conditions (bonds) and economic activity (output).
The ECB, on the other hand, is found to have a negligible influence on the US economy.