Nominal pay growing at fastest rate for a decade, but expected to stabilise in short term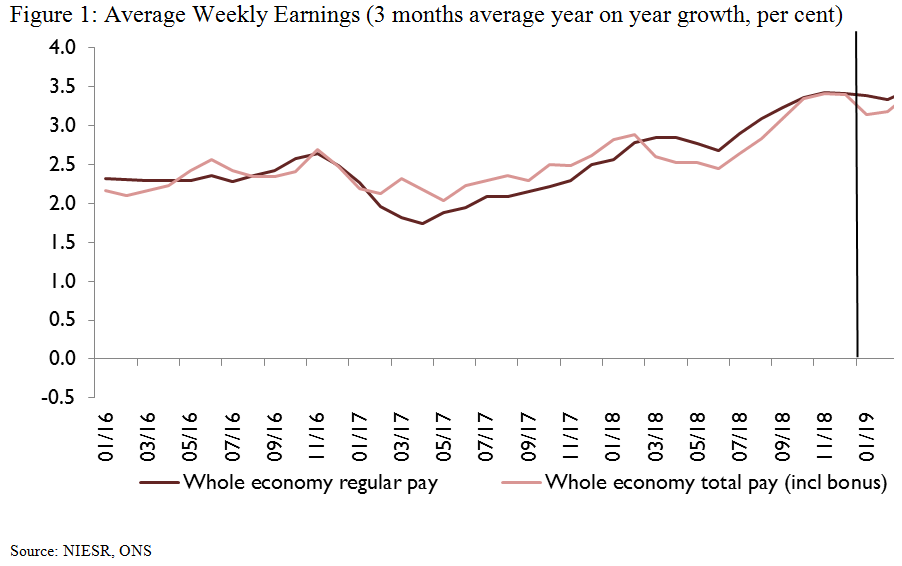 Main points
According to new ONS statistics published this morning, UK average weekly earnings (AWE) expanded by 3.4 per cent (including and excluding bonuses) in the three months to December compared to the year before (figure 1).
With CPI inflation at 2.3 per cent in the three months to December, real wages grew at an annual rate of 1.1 per cent over the same period, the fastest pace in two years (figure 2).
Building on the official data, our monthly Wage Tracker suggests that regular pay will grow at a similar pace in the first quarter of this year, although headline total pay growth will drop slightly in January and February when strong private sector bonuses in September and October drop out of the three-month comparison (figure 3).  With CPI inflation slowing in January, this points to annual regular real pay growth of around 1½ per cent in the first quarter.
With productivity growth remaining very weak, the increase in pay is adding to employers' unit labour costs and hence domestic inflationary pressure.
Garry Young, Head of macroeconomic modelling and forecasting, said "Earnings growth continues at a robust pace, boosting real incomes for those in work.  There appears to be little slack in the labour market, with unemployment at 4 per cent in December, and this is contributing to higher real wages growth.  Looking further ahead Brexit-related uncertainty may push up further on real pay.  There is some evidence that businesses are seeking to take on more workers rather than invest in new capital, pushing up the demand for labour.  At the same time workers seem reluctant to change jobs which may also add to pay pressures in expanding sectors."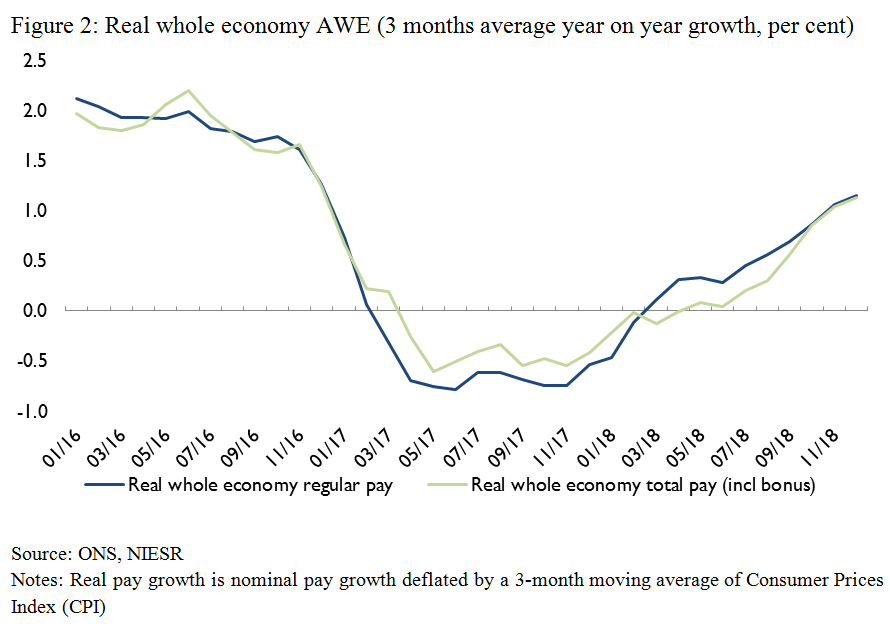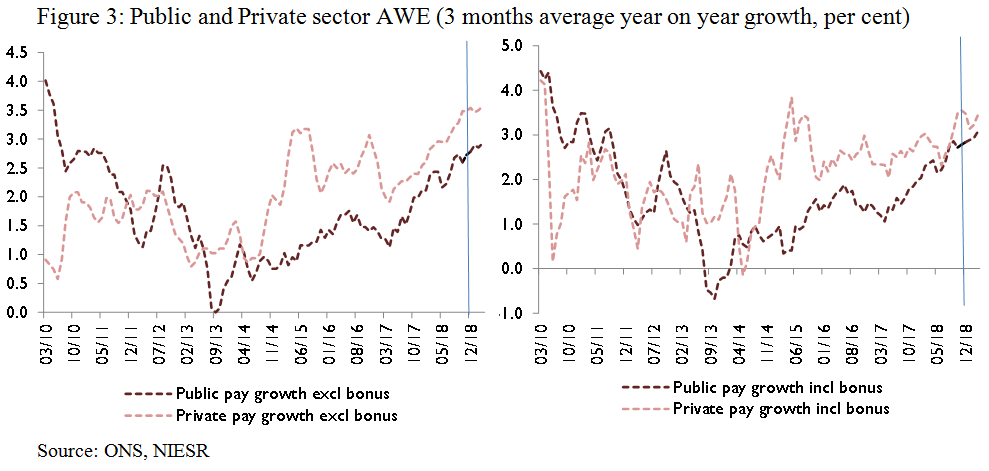 Please find the full commentary in attachment.