NIESR Wage Tracker – June 2020
NIESR Wage Tracker – June 2020

Pub. Date

Pub. Type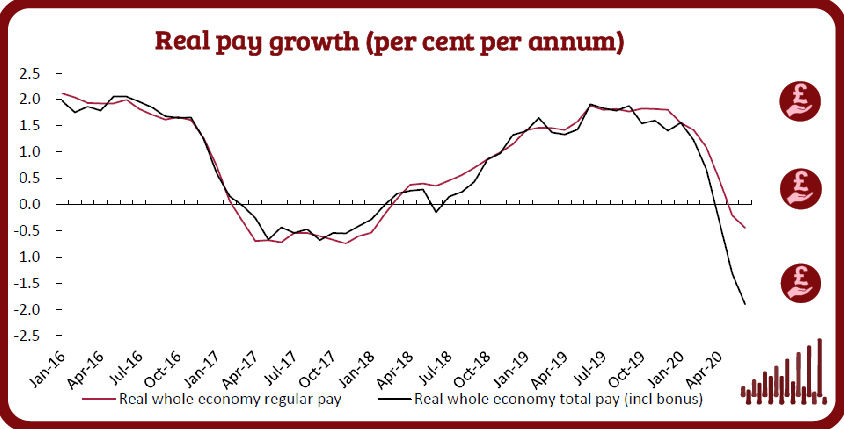 Authors

Sharp Drop in Pay Growth as a Result of Covid-19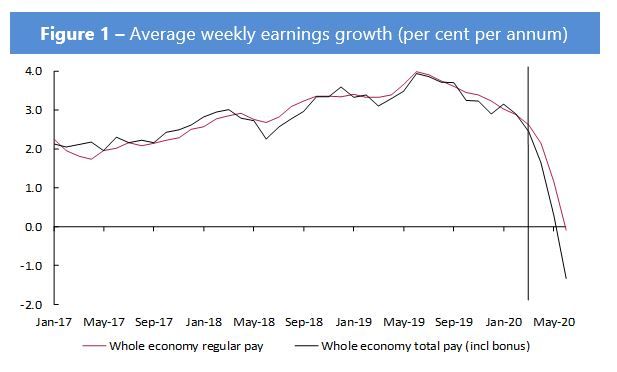 Main points
The first signs of the COVID-19 impact on the labour market are fewer vacancies, more universal credit claims and lower pay growth.
According to new ONS statistics published this morning, UK average weekly earnings expanded by 1.7 per cent excluding bonuses in the three months to April 2020 compared to the year before, and by 1.0 per cent if bonus payments are taken into account.
We estimate that nominal earnings growth including bonuses will be negative at -1.1 per cent in the second quarter of 2020 as the downward trend on earnings growth persists in May and June 2020.
"As the UK economy progressively exits its lockdown, the effect of the pandemic shock on the labour market and wages is becoming every day more evident. Unemployment is set to increase to more than 10 per cent of the labour force and average weekly earnings are expected to decline."
Cyrille Lenoel, Senior Economist
Related events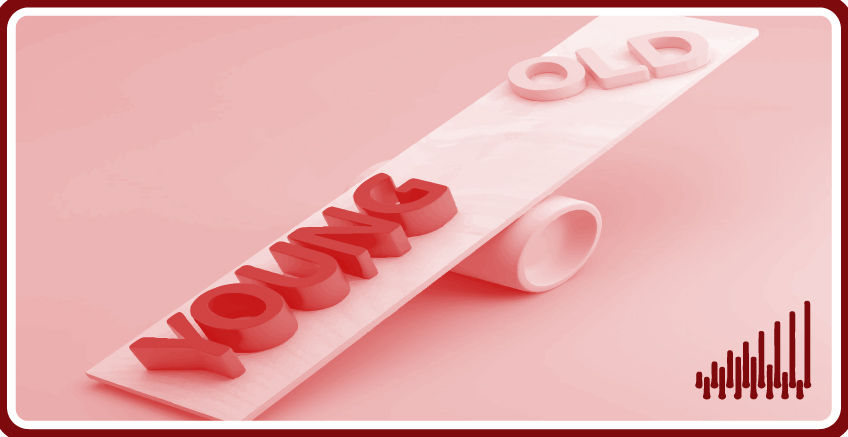 The UK job market is currently going through dramatic changes, especially due to the impacts of Covid-19 and Brexit, with reports of shortages in many sectors. In addition to giving...
09:00 to 10:30
30 September, 2021