Pay growth appears to be stabilising at around 3½ per cent per annum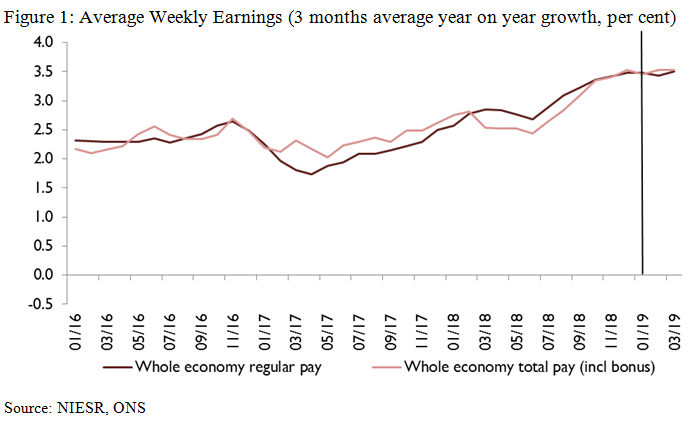 Main points
According to new ONS statistics published this morning, UK average weekly earnings (AWE) expanded by 3.4 per cent (including and excluding bonuses) in the three months to January compared to the year before (figure 1).
With CPI inflation at 2.1 per cent in the three months to January, real wages grew at an annual rate of 1.3 per cent over the same period, the fastest pace in 26 months (figure 2).
Whole economy regular earnings data for January was consistent with our monthly Wage Tracker from February, while private sector bonus payments were revised up for December and in January were slightly higher than we expected.
Going forward, our monthly Wage Tracker suggests that both regular and total pay growth will stabilise at 3.5 per cent in the first quarter of this year (figure 3).  With CPI inflation slowing in January, this points to annual regular real pay growth of around 1½ per cent in the first quarter.
With productivity growth remaining weak, the increase in pay is adding to employers' unit labour costs and hence domestic inflationary pressure.
Arno Hantzsche, senior economist at NIESR, said "Prolonged Brexit uncertainty is contributing to a situation in which firms are refraining from investment while meeting additional demand for their goods and services by raising employment. At the same time, workers have become more wary about changing jobs. As long as demand holds up, we expect this to translate into real wage growth of around 1.5 per cent in the first quarter of this year, stabilising after a robust pick-up in 2018. But lacklustre productivity growth means that wage growth is adding to inflationary pressure."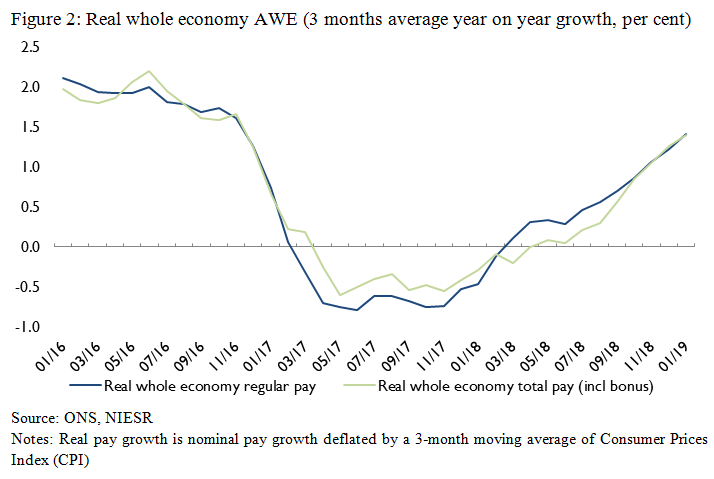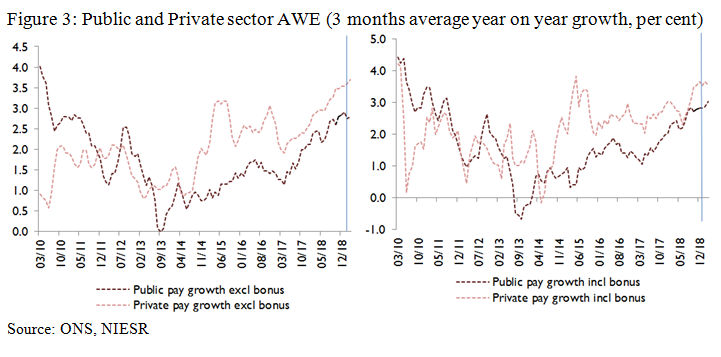 Please find the full commentary in attachment.