No Sign Of Persistent Wage Inflation Despite Lower Unemployment
No Sign of Persistent Wage Inflation Despite Lower Unemployment

Pub. Date

Pub. Type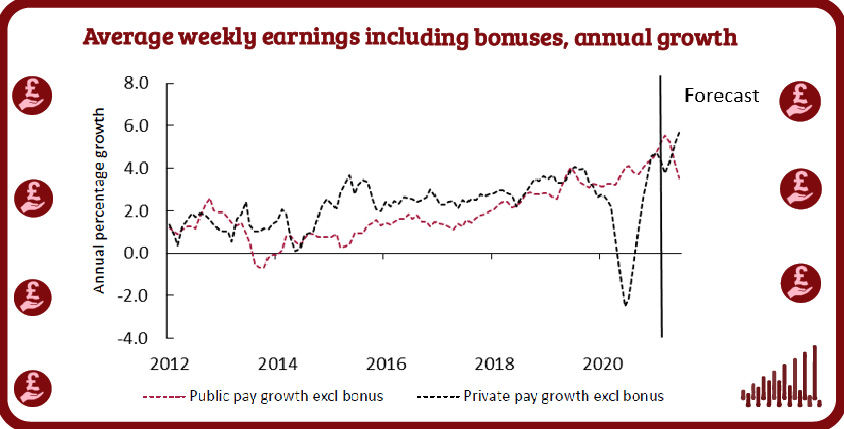 Authors

No sign of persistent wage inflation despite lower unemployment and higher vacancies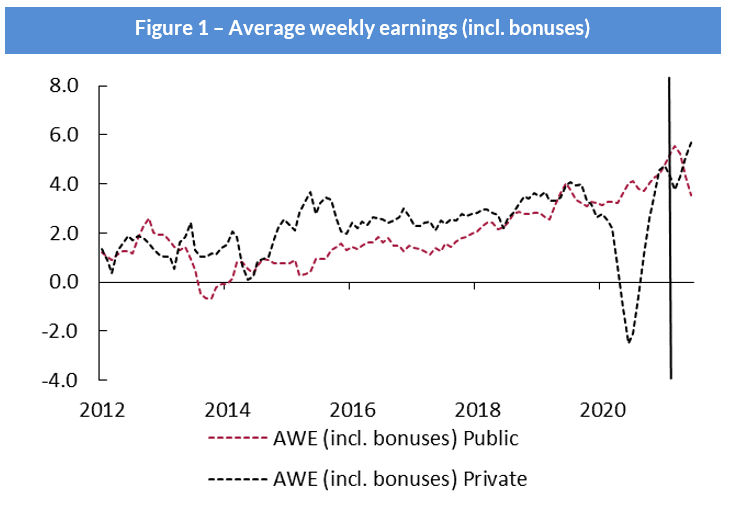 Main points
NIESR's wage tracker predicts that average weekly earnings growth will be 5.3 per cent in the second quarter of 2021, after 4.0 per cent in the first quarter. The increase is explained by both compositional and base effects.
The number of employments on furlough is set to gradually decline with the lifting of restrictions from 4.2 million in March to 2.8 million and 1.4 million in the second and third quarters respectively.
The number of jobs lost last year has reached 1.2 million, twice as many as the employment loss from the headline statistics. Half of the job losses were in the private non-traded services sector that includes hospitality and retail.
The Indian variant represents a material risk to the labour market if it were to delay -or reverse - the lifting of restrictions.
"This morning's announcement that the unemployment rate declined to 4.8 per cent is proof of the success of the extended job support policies and that there is improved confidence that the worst of the pandemic may be over. But the number of jobs that disappeared last year – 1.2 million - is twice as much as what is shown by the headline employment numbers, which suggests that there is still significant slack in the labour market."
Cyrille Lenoël
Senior UK Economist, NIESR
Related events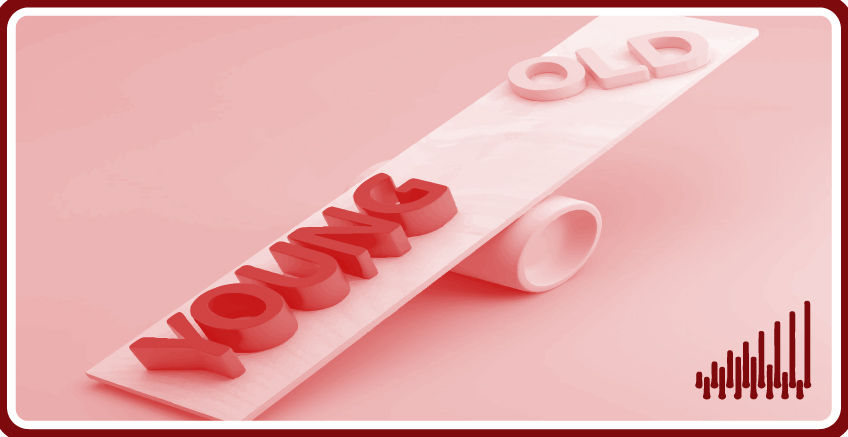 The UK job market is currently going through dramatic changes, especially due to the impacts of Covid-19 and Brexit, with reports of shortages in many sectors. In addition to giving...
09:00 to 10:30
30 September, 2021