Reproduction Number (R) and Forecasts of New Cases: New cases projected to fall in all nations and regions

Pub. Date

Pub. Type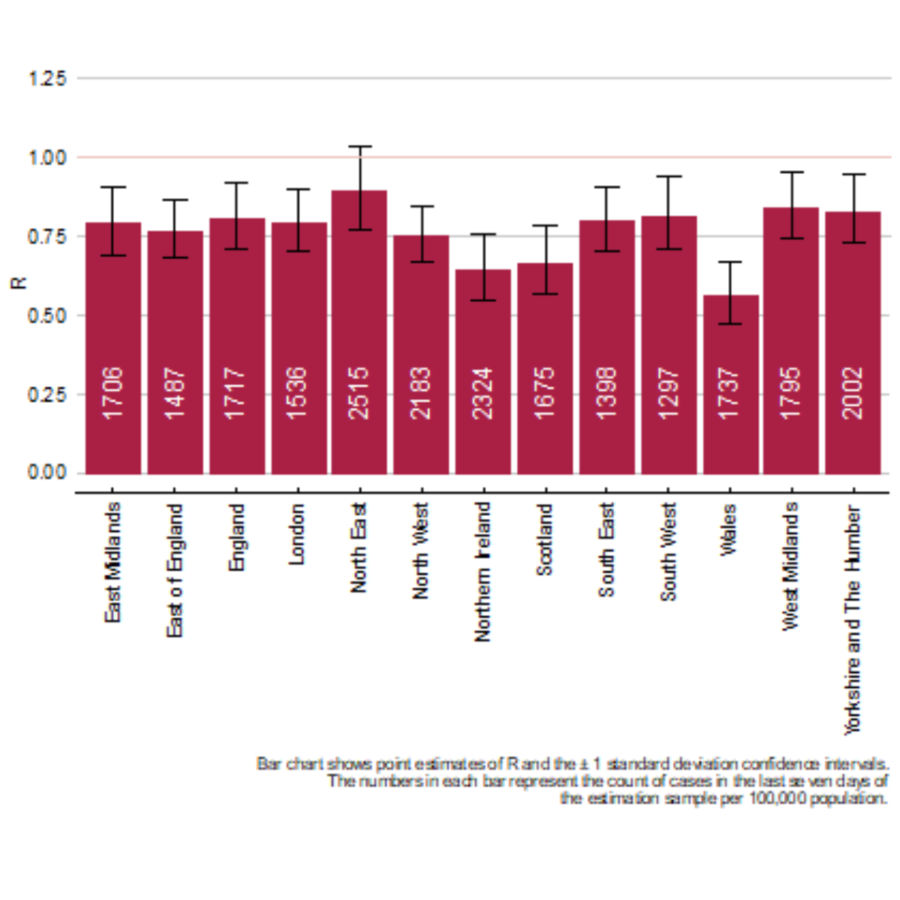 Main points
We report R estimates and forecasts of new cases for the nations of the UK and regions of England.
The R number is below 1 in all regions and nations (Figure 1).
New Covid-19 cases are forecast to decrease in all nations of the UK (Figure 2) and all English regions (Figure 3).
All age brackets, other than those aged 0-19 are forecast to fall (Figure 4).
"These forecasts show that new cases are projected to fall across all nations of the UK and regions of England. The R number is below 1 in all nations of the UK and regions of England."
Dr Craig Thamotheram
Senior Economist - Macroeconomic Modelling and Forecasting