Research Briefing – Early Years Settings and the COVID-19 Pandemic

Pub. Date

Pub. Type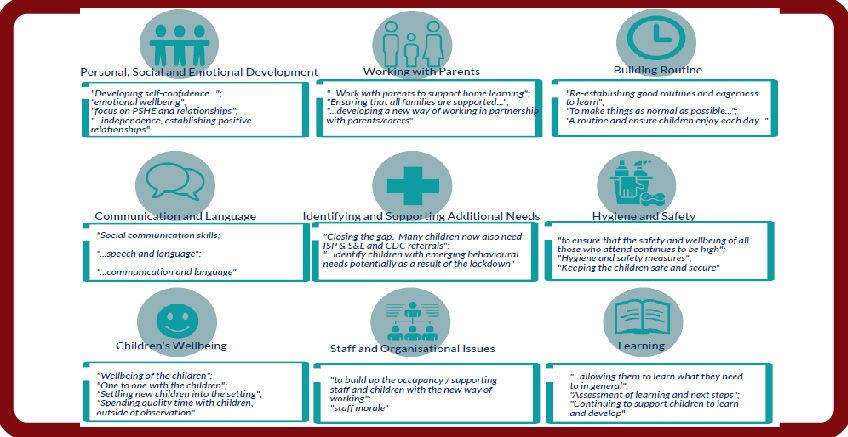 This research briefing provides an overview of findings from a survey of early years settings carried out between September and October 2020.  The survey was designed through a collaboration between researchers and practitioners to try and understand the impact of the pandemic on early years providers. The findings presented here will be of interest to practitioners, researchers and policy makers.
When the national lockdown was introduced in March 2020, all early years settings were required to close their doors to all children with the exception of children of key workers and children considered vulnerable.  For some settings this meant closing completely, while others remained open but with reduced staff. The full impact on the early years sector of the first lockdown and subsequent reopening and operating in the midst of the pandemic is not yet clearly understood. A number of reports are emerging raising concerns about the impact of the lockdown on children's development and on the sustainability of an already struggling sector. For example, a report by Kindred  [1] found that 46% of children were not school ready when starting reception in 2020; an increase of 10% from the previous year.  In addition, the Forgotten Sector report from the Early Years Alliance [2] raised significant concerns about the lack of support for early years settings during the pandemic, with 69% of settings reporting that they expected to be operating at a loss by the end of 2020.  
You can download the full research briefing by clicking here, or on the link above.