Staycations boost August growth but slowdown ahead

Pub. Date

Pub. Type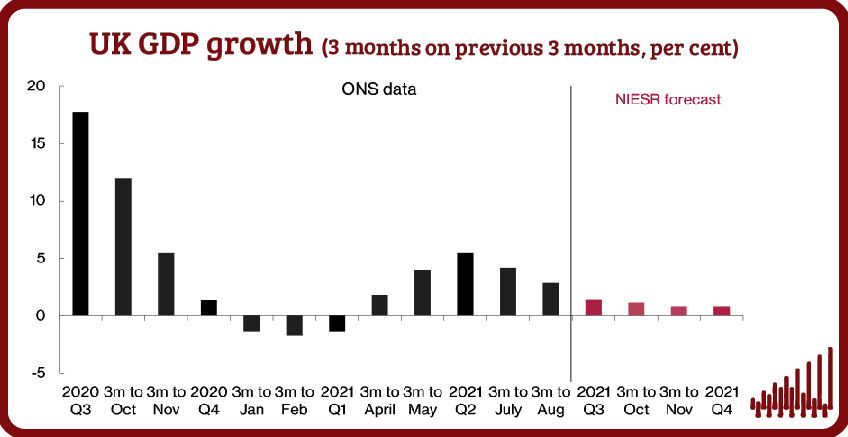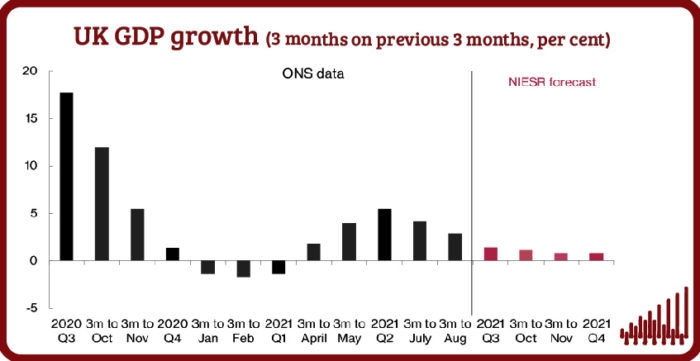 Thanks to growth of 0.4 per cent in August and revisions to earlier months, the ONS now estimates that output is only 0.8 per cent below its pre-Covid February 2020 peak, with several sectors having already surpassed that level.
But supply constraints are growing and likely to persist through the autumn, contributing to the slowdown. We forecast growth of 1.5 per cent in the third quarter of 2021, followed by 0.8 per cent in the fourth quarter.
This includes an estimated 0.4 per cent month-on-month growth in September, when supply shortages are likely to have caused disruptions to some industries.
"The reopening of the economy continued to support growth in August, with the popularity of domestic holidays contributing to 23 per cent month-on-month growth for hotels and campsites in particular. The fact that consumer-facing services remain 5 per cent below their peak suggests ample room for future catch-up too. Elsewhere a further fall in construction output may have been down in part to a reported increase in input costs: something likely to affect the economy more broadly if shortages lead to more generalised price rises over the autumn. The coming months could see something of a two-speed recovery, with sectors most affected by shortages in decline while others continue to recover."
Rory Macqueen
Principal Economist, NIESR