The Impact of Uncertainty on the UK Economy

Pub. Date

Pub. Type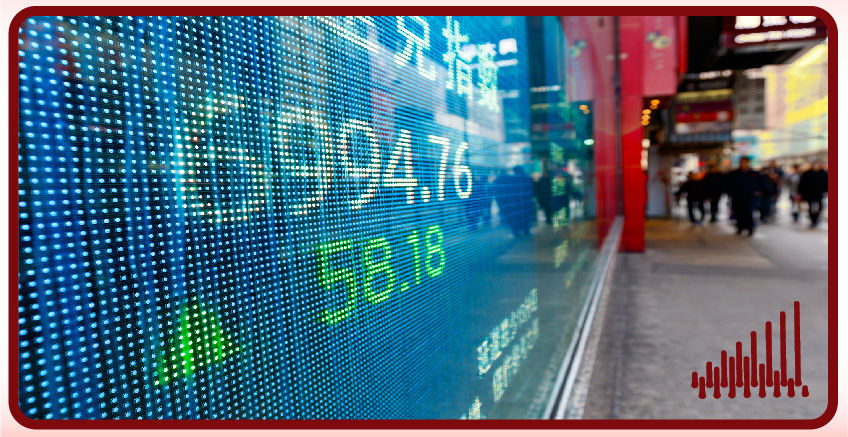 The National Institute of Economic and Social Research (NIESR) hosted the first NIESR Business Conditions Forum (BCF) on 15th May 2019. The BCF is a quarterly meeting for chief economists/senior economists of major business and survey organisations, policy making institutions and NIESR with an interest in the UK economy. The purpose of the BCF is to have an informed discussion of current data to better understand the state of the UK economy. The discussions are held under Chatham House rules to encourage free and open discussion. NIESR is grateful to the ESRC and in particular an Impact Accelerator Award for funding the BCF.
The special topic for the May 2019 BCF was the impact of uncertainty on the UK economy. Specifically, how is political/Brexit uncertainty affecting the real economy and financial conditions? Surveys such as the Bank of England/Nottingham/Stanford Decision Maker Panel (DMP) suggest that business investment and productivity has been reduced by Brexit uncertainty, but that message is not uniform across surveys and official data. What is the impact on other components of aggregate demand and near-term supply conditions? Related to this, is there any evidence of Brexit-related uncertainty in the demand for loans and the availability and cost of credit. Finally, is government decision making paralysed and what are the implications of that on the real economy?
Recent data paints a mixed picture of the economy. Business investment has been dampened by Brexit-related uncertainty but consumer demand and housing investment remain buoyant. Activity is supported by accommodative monetary policy, high levels of employment and most recently by stockbuilding.
Firm level evidence from the DMP survey suggests that investment is around 6 per cent lower than a scenario where the UK had voted to stay in the EU (Bloom, Chen and Mizen, 2018.).  As shown in the May 2019 National Institute Economic Review, a comparison of the evolution of business investment spending with previous economic recoveries also show that investment spending has been subdued since the EU referendum. According to more recent Bank of England staff analysis of the DMP the cumulative effect of Brexit uncertainties on nominal investment may be somewhat higher, in the region of 6-14% and the impact of that uncertainty had intensified recently. Respondents to the February survey highlighted larger effects on machinery, equipment and buildings investment. The overall weakness in investment spending evident in these studies is corroborated by credit growth which has been subdued over this period and is also evident in a series of negative residuals in the business investment equation in the National Institute Global Econometric Model (NiGEM).
Participants at the meeting observed that uncertainty has had a tangible effect on investment decisions across a number of sectors. This is especially the case for large projects and those that involve machinery and plant. Where there is investment, it is largely restricted to necessary or replacement investment. Among sectors, professional services and international companies appear to be most affected because long-term decision making has been put on hold.
Brexit uncertainty emerged at around the same time as trade negotiations between the US and Mexico, Canada, China, EU, Japan and others intensified. How much of the weakness in UK investment is related to the direct impact of trade tensions and the indirect impact of wider credit spreads and how much to the Brexit referendum result? One participant attributed almost all the weakness to Brexit uncertainty, based on recent survey evidence. Although respondents to that survey raised trade tensions as an issue, the primary reason for subdued investment for them was Brexit. In another survey, many companies in the UK and elsewhere cited lower global demand. In other words, the weakness in business investment is global and, on that view, we cannot expect a rebound in investment spending even if Brexit negotiations reach a satisfactory conclusion. It was reported that some companies have started to split the supply chain in order to continue trading with the EU, China and the United States even though that is less efficient form of production.
The cost and availability of credit does not appear to be a major factor holding back businesses investment, but demand for credit has eased for longer term finance which tends to be associated with investment spending. On a related note, one survey finds that companies are struggling to generate cash internally. The main reason for the cash flow shortage is higher non-labour input costs which have risen because of sterling weakness and higher commodity prices. Companies also cited new micro costs such as pension auto-enrolment and apprenticeship programmes which together add up to a sizeable cost.
On one view, investment in digital and information technology was particularly strong and in fact large enough to challenge the more widely held view that business investment has been held back because of Brexit uncertainty. That strength in investment is also evident in home building where pent-up demand and schemes such as help-to-buy continue to support the sector. Industrial and commercial sector construction investment, by contrast, has been flat for most of the period since the referendum.
Turning next to the labour market, here again the evidence is mixed and what is more, the performance of the UK labour market – summarised as robust employment volumes and subdued wage growth - is mirrored across a number of advanced economies, suggesting that some of the factors driving the UK labour market are global rather than UK-specific.
The UK unemployment rate is at record low levels according to official data and recruitment difficulties are at multi-year highs on some surveys, but firms are adopting a cautious approach to hiring because of uncertainty. The most recent survey data suggests that firms are shying away from hiring permanent staff and instead filling necessary gaps by employing staff on temporary contracts. The survey also suggests that the labour market has weakened recently and that the strength in wage growth evident in first quarter official data is set to fade. Those signs of moderation are nevertheless, not uniform across all sectors. Surveys focussed on the construction sector, for example, show a positive sentiment in year-ahead hiring plans.
Firms also reported a slowdown in decision making by government is holding back investment.
The meeting was hosted by Amit Kara and Garry Young (NIESR) and attended by fourteen organisations that covered all the major survey organisations and three policy making departments/institutions. The next meeting will be held on 14th August.  
Reference
Bloom, N., Chen, S. and Mizen, P. (2018), Rising Brexit uncertainty has reduced investment and employment', VOX CEPR policy portal, 16 November 2018.