Emerging from the Shadow of Covid-19
In our Summer forecast for the UK economy GDP grows by 6.8 per cent in 2021, an upward revision of 1.1 percentage points since May's Spring Outlook, and 5.3 per cent in 2022. The latest data suggest that – while headline growth and business optimism are strong – the recovery is not yet broad-based, being principally driven by the re-opening of a few sectors. Output is expected to return to its pre-Covid level in the first quarter of 2022.

Pub. Date

Pub. Type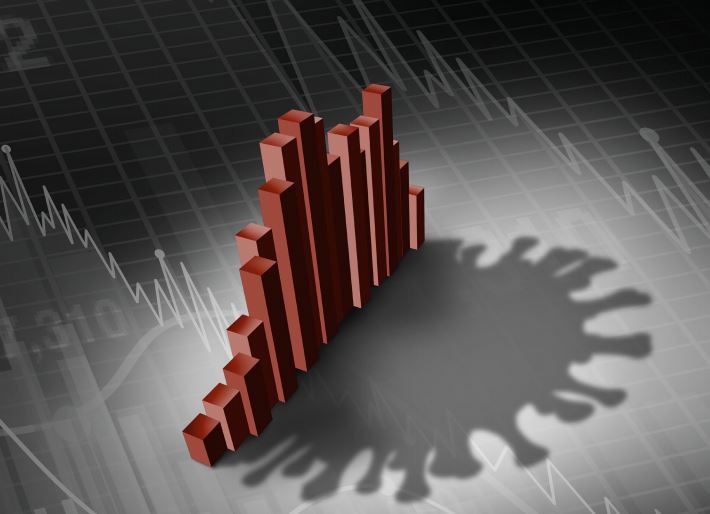 Our main case forecast assumption is that remaining domestic restrictions imposed by governments and businesses will be lifted over the course of the third quarter, with restrictions on international travel likely to persist for longer. The potential of further outbreaks of Covid-19 leading to either another national lockdown or persistent voluntary social distancing constitutes the largest downside risk.
We forecast the construction sector to bounce back from 2020's fall strongly this year with growth of 14 per cent. This and the rise of 9 per cent in private non-traded services provide the majority of 2021's growth. Manufacturing and private traded services, less badly affected in 2020, are forecast to grow by 6 and 5 per cent respectively this year. J We forecast CPI inflation to rise to 3.5 per cent in the last quarter of 2021, peaking at 3.9 per cent in the first quarter of 2022 but then falling again to settle around 2 per cent in 2023. This forecast is conditional on policy rate starting to be normalised in the last quarter of next year in line with market expectations, and inflation expectations remaining well anchored.
Possible dislodging of inflation expectations and a stronger demand-side recovery are the main upside risks to inflation. The current economic outlook seems to merit the tapering or even ending of the Asset Purchase Facility acquisitions already scheduled to take place this year. However, the lack of preparation and clear communication about the speed and effect of ending quantitative easing means that doing so risks a destabilising reaction from financial markets. The Monetary Policy Committee's future communications around tapering and policy rate normalisation will be crucial in bringing the current QE expansion to an orderly close.
The unemployment rate is now forecast to peak at 5.4 per cent in the fourth quarter of 2021, with the majority of furloughed staff either returning to their existing jobs or filling the current gaps in the labour market, but an increase of 150,000 in jobless figures following the end of the Coronavirus Job Retention Scheme. Real household incomes are forecast to grow by 2.8 per cent this year after falling by 0.6 per cent in 2020: strong earnings growth, driven by the return to full earnings of furloughed staff, is partially offset by higher inflation.
Government debt continues to rise, with borrowing for the year expected to be 8.2 per cent of GDP, but is forecast to peak at 98.6 per cent of GDP next fiscal year. Debt interest payments are projected to be higher due to higher interest rate expectations, but tax receipts are also higher as a result of faster growth which acts to lower the ratio of debt to GDP. Additional public investment of around £30 billion per year would be consistent with stable public debt at the end of the forecast period.
The combination of a Free Trade Agreement Brexit and Covid-19 has contributed to a forecast level of UK GDP around 3 per cent lower in the medium term than implied by the post-GFC trend. There still exists the possibility that this could be worse if downside risks materialise.