The course is taught by NIESR experts and the principal lecturers will be Dr Garry Young, Director of Macroeconomic Modelling; Amit Kara, Head of UK Macroeconomic Modelling; and Ian Hurst, Head of Technical and Operations from the NiGEM team at the Institute.
The course is taught by NIESR forecasting experts and leading Warwick faculty.
Dr Garry Young is NIESR's Director of Macroeconomic Modelling and leads the Institute's work on macroeconomic modelling and forecasting. His research interests cover all aspects of applied macroeconomics and policy. He rejoined NIESR in September 2017 following 17 years working on monetary policy and financial stability at the Bank of England.
Amit Kara is Head of UK Macroeconomic Modelling at NIESR and is a macroeconomist with a special interest in the UK and Euro Area economies. Amit has worked for the Bank of England as a research economist, at UBS as Chief UK economist, European Economist and UK Equity Strategist and most recently at HSBC where he helped design the forward economic guidance input for IFRS 9. Amit has also worked as a rating analyst for CRISIL in India.
Ian Hurst is Head of Technical and Operations from the NiGEM team at NIESR. Ian is an associate research director at NIESR, specialising in model development. He has designed and managed NIESR's model solution software and forecasting suite for close to 20 years.
Iana Liadze is Principal Economist at NIESR. Iana is a key member of the macroeconomic modelling and forecasting team, Iana is actively involved in the production of NIESR's quarterly forecast. This includes maintaining and analysing large macroeconomic datasets, running simulations, writing up country forecasts (particularly US and China) and presenting the world overview at NIESR's quarterly press conference.
Dr Rebecca Piggot is Senior Economist at NIESR. Rebecca is responsible for producing quarterly macroeconomic forecasts for Canada, Russia, Scandinavia and the Baltics. In addition, recent research projects include the effect of Brexit on the UK economy, fiscal policy coordination within the EU, and the effect of macroprudential regulation on growth of house prices and household credit.
Ana Beatriz Galvão is Associate Professor of Economic Modelling and Forecasting at Warwick Business School, University of Warwick. Ana was previously at the School of Economics and Finance of Queen Mary, University of London and holds a PhD in Economics from the University of Warwick (2002). Ana's areas of expertise are on empirical macroeconomics and forecasting, and her research has been widely published in leading academic journals. She was the principal investigator of an ESRC-funded research project on "Economic Forecasting under Macroeconomic Uncertainty" over the 2013-2015 period. She is currently Associate Editor of the International Journal of Forecasting and she frequently presents her work in international academic conferences. Ana has provided executive-level education in Macroeconomic Forecasting to the Bank of England. She is currently organizing and delivering a postgraduate course in economic and business forecasting with emphasis on its usefulness for decision-making under uncertainty.
Guest Lecturers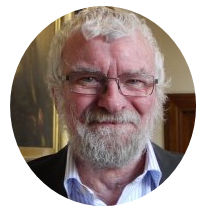 The course includes a guest lecture from Professor Ron Smith, Professor of Applied Economics at Birkbeck College, University of London.  He is on the world's leading applied econometricians and has worked on a wide range of forecasting issues.  He has advised many central banks throughout the world and taught several generations of students about how to use time series methods effectively.  His most recent book on monetary policy considers the problem form the perspective of Caribbean countries.   
There will also be a Practitioners' Panel.  In this final session we will try to understand how HM Treasury develop a view based on many models and also how these views are communicated to decision-makers and also how the Bank of England uses a suite of models to understand better macroeconomic developments.  We are fortunate to be joined by Matthew Weston from HM Treasury and Ryland Thomas from the Bank of England.
We will also have a special lecture from Professor Jagjit Chadha, Director of the National Institute, Professor of Economics at the University of Kent and also part-time Professor of Economics at Cambridge. His former roles have included Official at the Bank of England working on Monetary Policy, Chief Quantitative Economist at BNP Paribas, Chair of the Money, Macro, Finance Study Group, Specialist Adviser to the House of Commons Treasury Committee and academic adviser to both the Bank of England and HM Treasury. He is also the current Gresham Professor of Commerce.