Climate Change: An analysis of the NGFS Macroeconomic Scenarios
Wednesday, 25 November, 2020
11:00 to 12:15

Event Type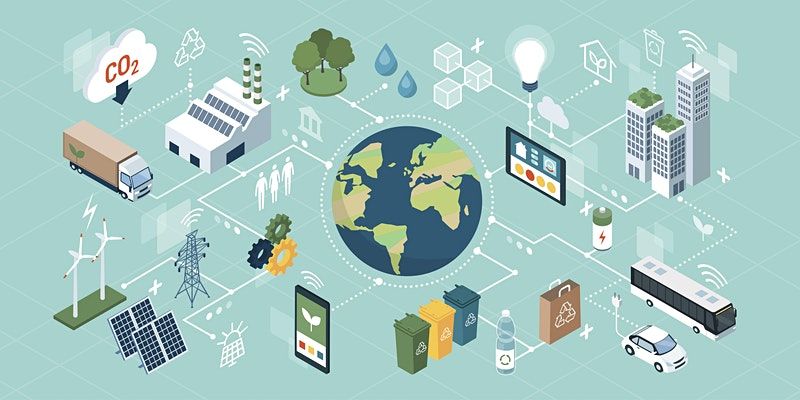 If you didn't manage to join us, you can watch a recording of the presentations here. 
Please also find the slides from the workshop here. The three excel files (which you can download here, here and here) contain country-level macroeconomic output for the following NGFS representative scenarios: Hot house world; Orderly transition; Disorderly transition. 
---
In partnership with NWG and Vivid Economics, NIESR invites you to a workshop presenting macroeconomic scenarios consistent with the recent NGFS climate scenarios.
During the workshop, we will cover the underlying thinking behind this project along with the techniques and data used as the foundation for the resultant output. We will invite you to review with us the methodology and underlying assumptions imposed by Vivid and NIESR during this investigation with the aim of increasing clarity, transparency and robustness for this and future investigations into climate effects.
This will be a highly interactive workshop with plenty of time scheduled for discussion and questions.
Chair – Dr Katerina Lisenkova, Royal Bank of Scotland
Dr Lisenkova helps the bank and our customers to navigate a variety of economic issues. Currently she focuses on preparing the bank for climate related stress testing and on incorporating climate considerations into banks strategic decisions. Katerina has over a decade of economic research, teaching and consulting experience. Her special areas of interest and expertise are climate change, demographic change, public and regional economics.
Speaker – Dr Ian Hurst, National Institute of Economic and Social Research
Ian Hurst is the Associate Research Director in charge of model development at NIESR. He is responsible for the design, maintenance and development of all the software relating to NIESR's macro econometric model (NiGEM); both on a day to day basis and project specific research and extension in conjunction with other model team members.
Speaker – Dr Thomas Bligaard Nielsen, Vivid Economics
Thomas Bligaard Nielsen is an expert in assessing the financial impact of energy transitions and climate policy. At Vivid Economics, he heads the Finance practice providing advice for asset managers, pension funds and banks. He conducts work across Europe, Africa and Asia-Pacific on energy market developments, evaluates future technology scenarios, and maps their relationship to broader economic growth trajectories.
For the discussion and Q&A, the panel will also be joined by:
Iana Liadze – Principal Economist, NIESR
Dr Hande Kucuk – Deputy Director for Macroeconomics, NIESR
Dr Jason Eis – Executive Director, Vivid Economics
Shyamal Patel – Senior Economist, Vivid Economics
Isaam Hanif – Economist, Vivid Economics
If you have any questions, please email us on events [at] niesr.ac.uk