More Jobs Created Than Lost During Third National Lockdown

Pub. Date

Pub. Type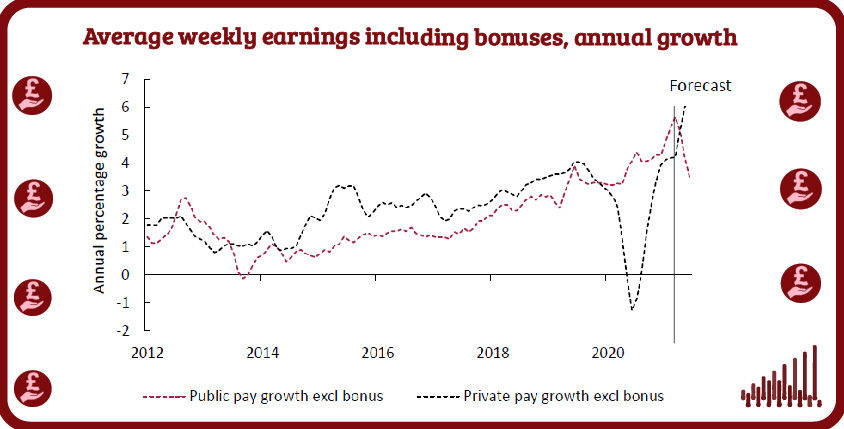 The economy created more jobs than it lost during the third national lockdown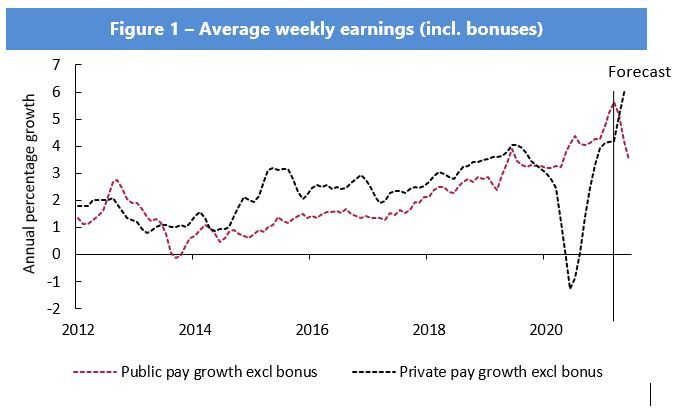 Main points
NIESR's wage tracker predicts that average weekly earnings growth will grow at 5.2% in the second quarter of 2021, after increasing by 4.5% in the three months to February. Forecasts for private and public pay growth for the second quarter are 5.5% and 3.5% respectively.
The number of furloughed workers is estimated to be around 5 million in February, similar to January. We forecast that number to steadily decline from the end of March until September when the furlough scheme is planned to end.
For the first time since the beginning of the pandemic, the number of people in employment in the UK expanded in February, bringing the employment rate to 75.0%.
Increased remote working during the pandemic has had heterogenous effects on the labour force, with consequences on hours worked, productivity, but also mental well-being and pay.
During the pandemic, lower-paid employees were more likely to be made redundant, but the employees that kept their jobs enjoyed a pay rise.
"The small rise in employment recorded in February during a period of national lockdown, is proof of the increased resilience of the UK economy to lockdowns. The improved optimism that the worst of the pandemic may be over should be tempered by the fact that employers generally wait until the end of a lockdown period to reassess their business plans and we may still see a rise in redundancies later on if business activity doesn't recover quickly to pre-pandemic levels."
Cyrille Lenoël
Senior UK Economist, NIESR