Underlying Wage Growth Accelerates To 3.8%
Underlying Wage Growth Accelerates to 3.8%

Pub. Date

Pub. Type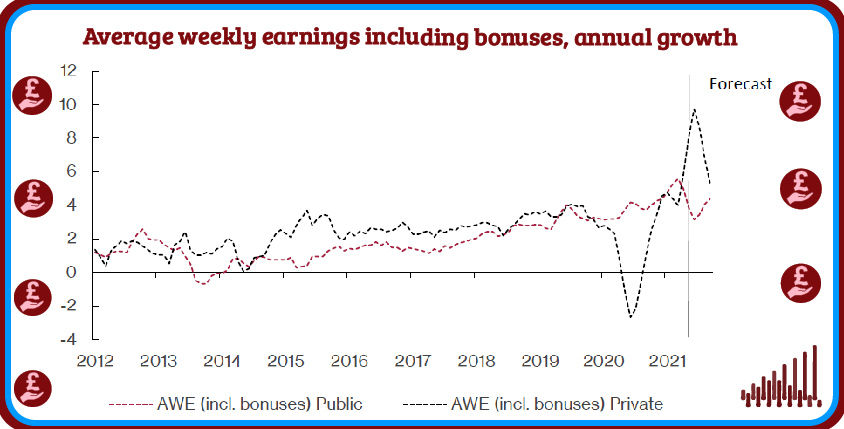 Authors

Underlying wage growth accelerates to 3.8% because of labour shortages in some sectors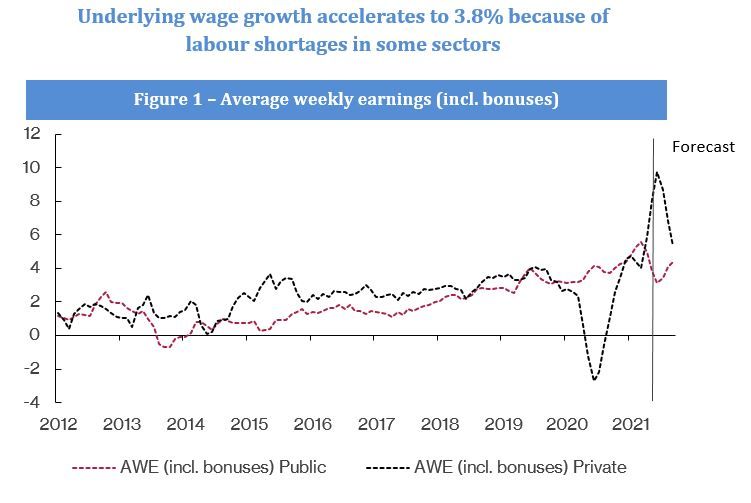 Main points
A strong growth of labour demand and limited candidate availability is creating temporary labour shortages in some sectors like health and social services.
Vacancies reached a record 862,000.
Average weekly earnings are predicted to accelerate 8.5 per cent in the second quarter of 2021, easing to 5.4 per cent in the third quarter, because of compositional and base effects.
Underlying wage growth which excludes base and compositional effects increased to 3.8 per cent in the three months to May.
"Reports of labour shortages in some sectors are starting to feed into wage inflation. But when the furlough scheme ends, labour availability will increase and this should limit the rise in wages. The post-pandemic jobs may be quite different from the pre-pandemic jobs and some employees may have to update their skills to match the new opportunities."
Cyrille Lenoël
Senior UK Economist, NIESR
Related events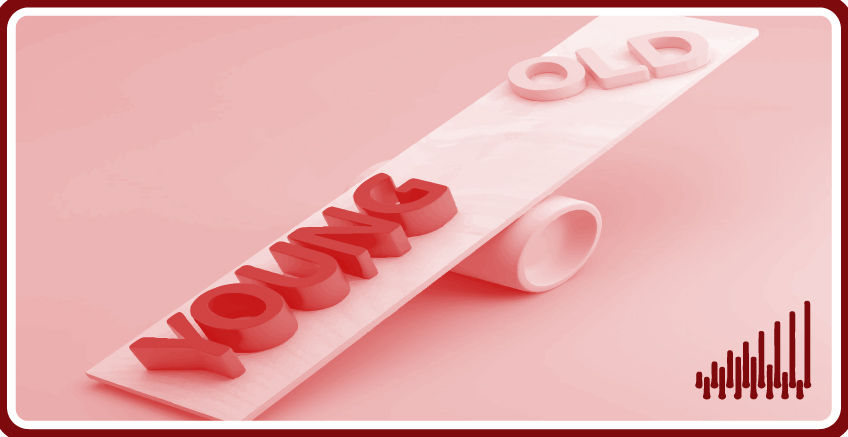 The UK job market is currently going through dramatic changes, especially due to the impacts of Covid-19 and Brexit, with reports of shortages in many sectors. In addition to giving...
09:00 to 10:30
30 September, 2021