Dr Kristoffer Ahlstrom-Vij
Kristoffer is currently a Reader in Philosophy at Birkbeck College, having previously been a Senior Lecturer at the University of Kent and a Postdoctoral Researcher at Rutgers University, New Jersey and the University of Copenhagen.
Socials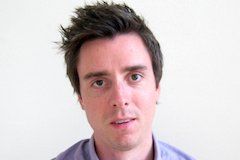 Research Interests
Kristoffer's research interests lie in social epistemology—i.e., the study of how we come to know things through social interaction—with a focus on the psychology of attitude change on politically loaded topics, such as immigration. Kristoffer also works on the epistemology of democracy, the role of market based forecasting in democratic decision-making, and on fundamental philosophical questions about frameworks for evaluating belief, including what determines when it's appropriate to believe something.
Additional Information
Books
Journal Articles and Book Chapters
"The Epistemic Benefits of Democracy: A Critical Assessment," forthcoming in M. Fricker, P. Graham, D. Henderson, N. Pedersen, and J. Wyatt (eds), The Routledge Handbook of Social Epistemology, Routledge.
"Is Democracy an Option for the Realist?", forthcoming in Critical Review.
"Epistemic Paternalism," in K. Grill and J. Hanna (eds), The Routledge Handbook on the Philosophy of Paternalism, Routledge, 2018.
"Is Reliabilism a Form of Consequentialism?" (with J. Dunn), American Philosophical Quarterly 54(2), 2017.
"Is There a Problem With Cognitive Outsourcing?", Philosophical Issues 26, 2016.
"Information Markets," in D. Coady, K. Lippert-Rasmussen, and K. Brownlee (eds), The Blackwell Companion to Applied Philosophy, Wiley-Blackwell, 2016.
"The Social Virtue of Blind Deference," Philosophy and Phenomenological Research 91 (3), 2015.
"Procedural Justice and the Problem of Intellectual Deference," Episteme 11 (4), 2014.
"A Defence of Epistemic Consequentialism" (with J. Dunn), Philosophical Quarterly 64 (257), 2014.
"Why We Cannot Rely on Ourselves for Epistemic Improvement," Philosophical Issues 23, 2013.
In Defense of Veritistic Value Monism," Pacific Philosophical Quarterly 94 (1), 2013.
"Epistemic Perfectionism and Liberal Democracy" (with J. T. Kelly), Social Philosophy Today 29, 2013.
"Why Deliberative Democracy is (Still) Untenable," Public Affairs Quarterly 26 (3), 2012.
"What's so Good about a Wise and Knowledgeable Public?" Acta Analytica 27 (2), 2012.