Professor Prasanna Gai
Prasanna Gai is Professor in Macroeconomics at the University of Auckland, and is currently serving a five-year term as member of the Board of the New Zealand Financial Markets Authority.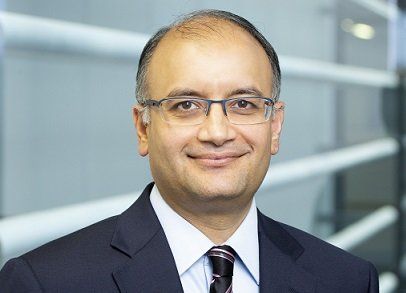 Education
Prasanna holds a Doctorate and a Master of Philosophy (Economics) from Christ Church, Oxford, and a Bachelor of Economics (Hons) from the Australian National University.
Employment
Professor Gai has served at the Bank of England (1994-2007) and was Professor of Economics at the Australian National University (2008-10). He was elected to a Visiting Fellowship at All Souls College, Oxford (2014) and to the Advisory Scientific Committee of the European Systemic Risk Board, Frankfurt (2016-19).  From 2010 to 2012, Professor Gai was Special Advisor to the Governor of the Bank of Canada, and was invited to conduct a formal review of monetary policy at the Reserve Bank of New Zealand during that period.
Additional Information
Professor Gai has published in leading journals in economics and finance, including The Economic Journal, Journal of Monetary Economics, Journal of International Economics, and the Review of Financial Studies.  He is the author of two books on financial crises, both published by the Oxford University Press.
Selected publications
C. Duley and P. Gai (2023), "Macroeconomic tail risk, currency crises and the interwar gold standard." Canadian Journal of Economics, forthcoming. [based on NIESR Working Paper #520].
K. Anand, P. Gai, and P. König (2023). "Leaping into the dark: a model of policy gambles." Journal of Comparative Economics, forthcoming.
P. Gai and E. Tong (2022). "Informational spillovers of US monetary policy." Journal of Macroeconomics, 72, 103401.
C. Duley and P. Gai (2022). "Miscoordination, politics and populism." National Institute Economic Review, 259 (Winter), 51-61.