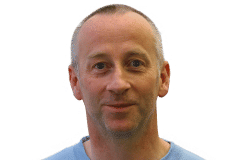 Research Interests
David's research focuses on the labour market, the economics of education and policy evaluation. Recent work has looked at the relationship between age and the labour market; the impact of the introduction and subsequent increases in the National Minimum Wage; and evaluations of educational interventions in schools.
Education
University of Bristol, M.Sc. in Economics, Pass with Commendation
University of Liverpool, B.A. (Hons.) in Economics and Mathematics
Additional Information
David's work has been funded by the ESRC, UK government departments: Department for Work and Pensions, Department for Business Innovation and Skills, the Office for National Statistics; other independent UK bodies: the Low Pay Commission, the Equality and Human Rights Commission, and the Education Endowment Foundation; and UK charitable trusts: the Joseph Rowntree Foundation and the Nuffield Foundation. International work includes work for the European Commission and the World Bank.
Selected Publications
"A Re-examination of the Impact of the UK National Minimum Wage on Employment" (2015), with Richard Dickens and Rebecca Riley, Economica, Volume 82, Issue 328, October 2015, pp. 841-864. DOI: 10.1111/ecca.12158
"Changing Mindsets" (2015), with Cinzia Rienzo and Heather Rolfe, A report for the Education Endowment Foundation.
"Understanding age and the labour market" (2015), with Anitha George, Hilary Metcalf and Leila Tufekci, Joseph Rowntree Foundation Report, June 2015.
"The UK Minimum Wage at Age 22: A Regression Discontinuity Approach" (2014), with Richard Dickens and Rebecca Riley, Journal of the Royal Statistical Society Series A, Part 1, pp. 95-114. DOI: 10.1111/rssa.12003
"An assessment of the changing use of flexible employment and implications for the National Minimum Wage, including compliance" (2014) with Helen Bewley and Ana Rincon-Aznar, Low Pay Commission Research Report, January 2014.
"The relationship between graduates and economic growth across countries" (2013), with Dawn Holland, Iana Liadze and Cinzia Rienzo, Department for Business, Innovation and Skills, Research Paper No. 110, August 2013.
"Student perceptions of the impact of bursaries and institutional aid on their Higher Education choices and the implications for the National Scholarship Programme in England" (2013), with Claire Callender, Journal of Social Policy, Volume 42, pp. 281-308, April 2013. DOI: 10.1017/S0047279412000992
"Futuretrack Part time Higher Education Students: the impact of part time learning two years after graduation" (2013), with Claire Callender, A report to the Higher Education Career Services Unit (HECSU), February 2013.
"Futuretrack Part time Higher Education Students: the benefits of part time higher education after three years of study" (2012), with Claire Callender, A report to the Higher Education Career Services Unit (HECSU), October 2012.
"Does early education influence Key Stage 1 attainment? Evidence for England from the Millennium Cohort Study" (2012), with Anitha George and Lucy., Stokes, National Institute Economic Review Issue 222, October 2012, R67-80, doi:10.1177/002795011222200106.
"Using Foundation Stage Profile Assessments to assess outcomes from Early Years Education" (2010), with Rebecca Hopkin and Lucy Stokes, National Institute Economic Review, No. 207, pp102-112; doi:10.1177/0027950109103691