Press Release: Squeeze on household incomes to lead to a doubling of destitution – NIESR's latest UK Economy forecasts

Post Date

News Type

Reading Time
4 min read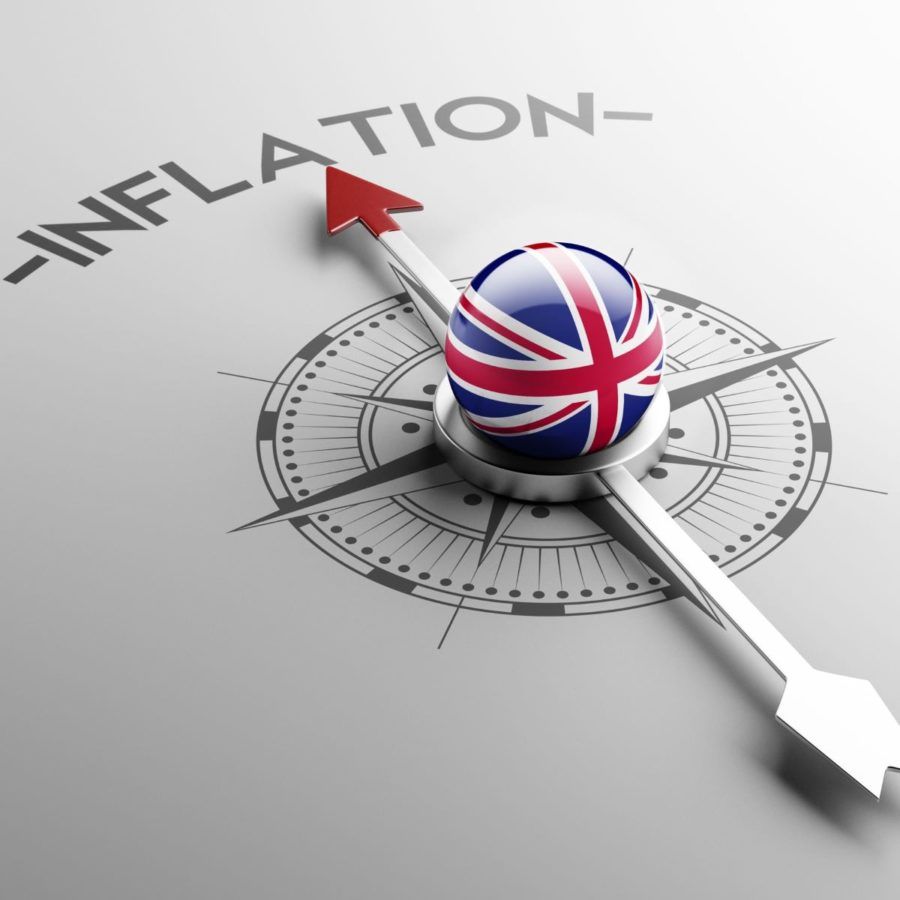 A combination of rising prices, lagging wages and the withdrawal of the Universal Credit uplift will all contribute to a massive rise in destitution and increased regional inequalities, despite the modest increase in the national minimum wage, according to the latest quarterly outlook of the UK economy by the National Institute of Economic and Social Research.
The next few months are likely to bring stuttering growth, rising inflation and widening income inequalities to the UK economy. Household incomes will be painfully squeezed by a combination of earnings growth lagging inflation, rising interest rates and tighter fiscal policy. The effects will be felt unevenly, with Universal Credit recipients the hardest hit and those in receipt of significant non-labour income (which is not subject to the new Health and Social Care Levy) relatively unaffected. Other main points include:
We expect GDP to grow by 6.9 per cent in 2021 followed by 4.7 per cent in 2022. Supply constraints are assumed to continue until the middle of 2022 and rising prices will  weigh on consumer confidence. Supply disruptions have driven the autumn slowdown, but consumer confidence is also dependent on controlling the further spread of Covid-19.
We forecast that consumer price index inflation will peak at around 5 per cent in the second quarter of 2022, falling thereafter but remaining above target until 2024. Above-target inflation is being driven by supply shortages, base effects and a global rise in energy prices. The Bank of England must ensure that inflation expectations do not become de-anchored but we do not foresee a wage-price spiral taking hold.
After a 15-basis point rise in the final quarter of 2021 we expect the Monetary Policy Committee to raise interest rates to 0.5 per cent in the second quarter of 2022, thereafter tightening policy through the run-off of maturing QE holdings, with further rate rises in 2023.
We expect the fiscal deficit to return to close to 4 per cent of GDP next fiscal year and public sector net debt to fall below 90 per cent of GDP by the end of the forecast period – around 10 percentage points higher than it was before the pandemic. These fiscal developments constitute an unwelcome tightening of fiscal policy, which will not be significantly offset by the slight loosening announced at October's Budget.
Brexit has caused the UK to orientate its goods imports away from the European Union, with a larger share now imported from the Rest of the World. The current account deficit is forecast to settle at around 3 per cent of GDP, partly driven by lower capital inflows from the EU.
With COP26 underway it remains to be seen whether political authorities will agree the coordinated political and fiscal action required to tackle climate change. While the additional green investment announced in the Budget is welcome, it does not yet go far enough. Our research shows that central banks can play their part in mitigating extreme weather events, but the onus is on HM Treasury and other finance ministries to use the fiscal space they have to invest in the green measures necessary.
NIESR Interim Deputy Director for Macroeconomics, Paul Mortimer-Lee, said: "A squeeze on real incomes for workers and those on Universal Credit will slow economic growth next year, with the adverse effects on consumption offset by lower savings. Meanwhile, inflation is set to peak around 5%, forcing a reluctant Bank of England to raise interest rates, albeit grudgingly. Unemployment should settle in a narrow range around 4 1/4%. The risks are skewed to the upside on inflation and the downside on growth."
NIESR Deputy Director for Public Policy, Prof. Adrian Pabst, said: "Britain's broken economic model shows no signs of turning into a high-wage, high-productivity, high-growth economy anytime soon. England's regions and the three devolved nations are not catching up with London and the metropolitan South-East. Instead, regional disparities are widening while the poorest households risk sliding into destitution. The task for policymakers is to raise regional productivity outside of metropolitan areas, connect London's capital markets with regional and local capital markets, and devolve both power and resources to local government combined with greater accountability."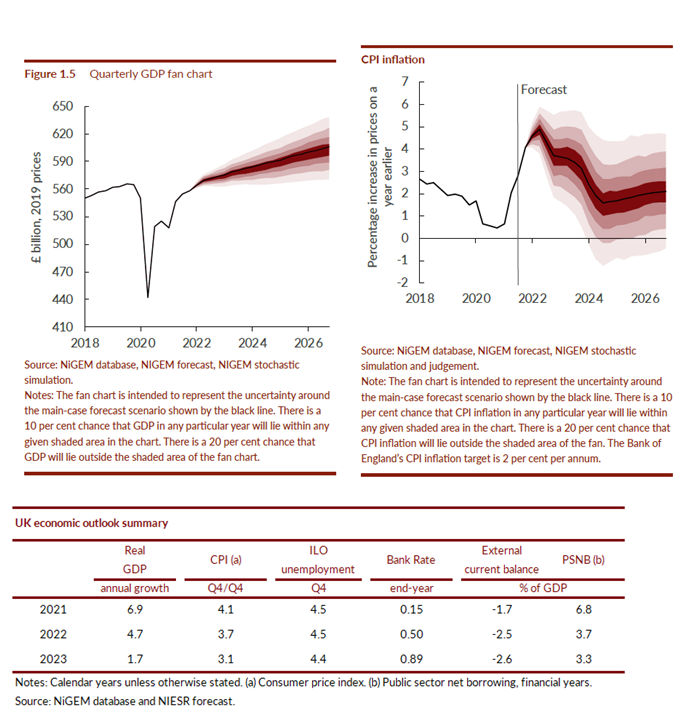 ENDS
——————————                                      
Notes for editors:
The full forecast for the UK economy can be found here. Details of NIESR's previous UK economic forecast can be found here.
For further queries or to arrange interviews and background briefings with our country specialists and senior researchers, please contact the NIESR Press Office: press@niesr.ac.uk / l.pieri@niesr.ac.uk / n.lakeland@niesr.ac.uk / 020 7654 1920
For technical questions related to the forecast, please contact:
Cyrille Lenoël / c.lenoel@niesr.ac.uk
Rory Macqueen / r. macqueen@niesr.ac.uk
Paul Mortimer-Lee / paul.mortimer-lee@niesr.ac.uk