Financial spillovers of the American Rescue Plan on emerging markets
Get involved

Pub. Date

Pub. Type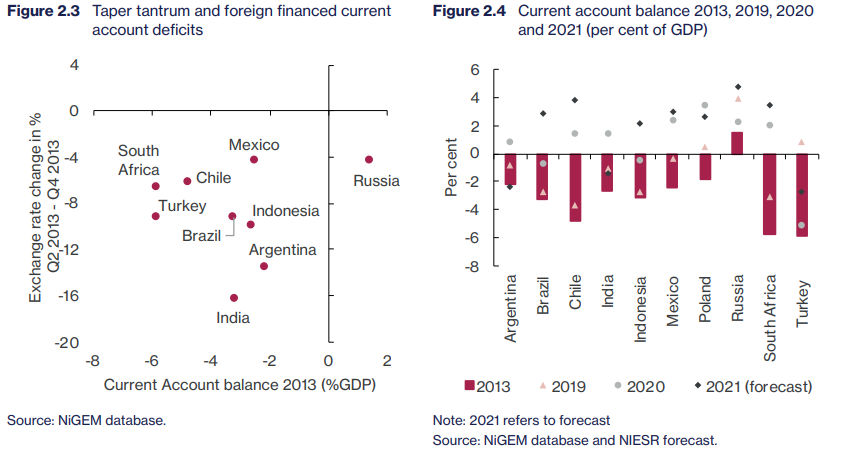 Key points
The American Rescue Plan is expected to have a positive effect on economic activity in emerging markets via trade, with those that are commodity exporters also benefiting from higher commodity prices.
However, it poses certain risks for emerging economies through tighter domestic financial conditions caused by a potentially stronger dollar and higher global long-term interest rates, especially if coupled with a rise in global risk aversion like the one observed during the taper tantrum episode in 2013.
Using our NiGEM model, we show that financial spillovers have the potential to offset fully the positive impacts of the American Rescue Plan in countries with higher risk premia such as Argentina, Brazil and Turkey, and may also constrain the positive spillovers in lower risk-rated countries such as Indonesia and Russia. These results highlight the need for international policy coordination to ease external finance constraints should these constraints become binding.
See more from our Global Economic Analysis